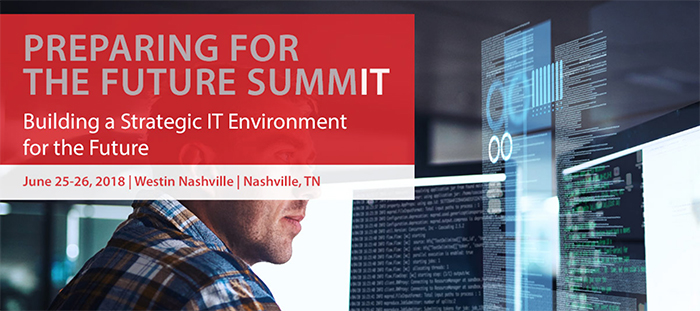 Date:
2018-06-25T15:00:00 - 2018-06-26T17:00:00
As organizations increasingly adopt digital business strategies, they find themselves at a crossroads. How can they commit valuable IT time and investment for IT as a strategic business driver when the majority of time is spent on operational issues across legacy architectures, security, device configuration, license management, and countless other initiatives required to keep the lights on? To remain competitive, organizations are viewing their IT environment strategically by simplifying deployment, moving to planned IT processes, refreshing the core infrastructure, and improving security.
Join BizTech as we cover CDW's Preparing for the Future SummIT from June 25-26 in Nashville. 
>>Download CDW's Modern IT Infrastructure Insight Report to learn more about how organizations are utilizing and benefitting from a hybrid IT approach.
Latest From This Event