NFL Players Get Serious Tech Upgrades with Wearables and Data Analytics [#Infographic]
Many technologies that were once considered futuristic are now (or soon will be) available to professional football players on and off the field.
The uniforms you see players wearing on the field during NFL game day might look the same, but underneath it all there's activity happening that might give you Minority Report vibes.
The NFL has been actively improving and enhancing its technology in recent years. It started in 2012 with digital playbooks, and there's been a concerted effort to enhance the fan experience with better stadium Wi-Fi and mobile apps.
But players are reaping the rewards of advances in technology as well. Some of the more interesting emerging technologies in professional football include robot tackling dummies, "whistling" footballs and technology that measures the impact of head injuries.
The NFL itself is enhancing its ability to precisely track and understand player activity, which it's making available to fans and broadcasters through its Next Gen Stats program. Thanks to RFID chips in the shoulder pad, stronger wireless network technology in the stadium, and more muscular data storage and processing power, NFL teams are able to dissect and analyze on-field behavior at astoundingly precise levels.
Check out our infographic on how new technologies are transforming NFL players into 'smart athletes' of the future.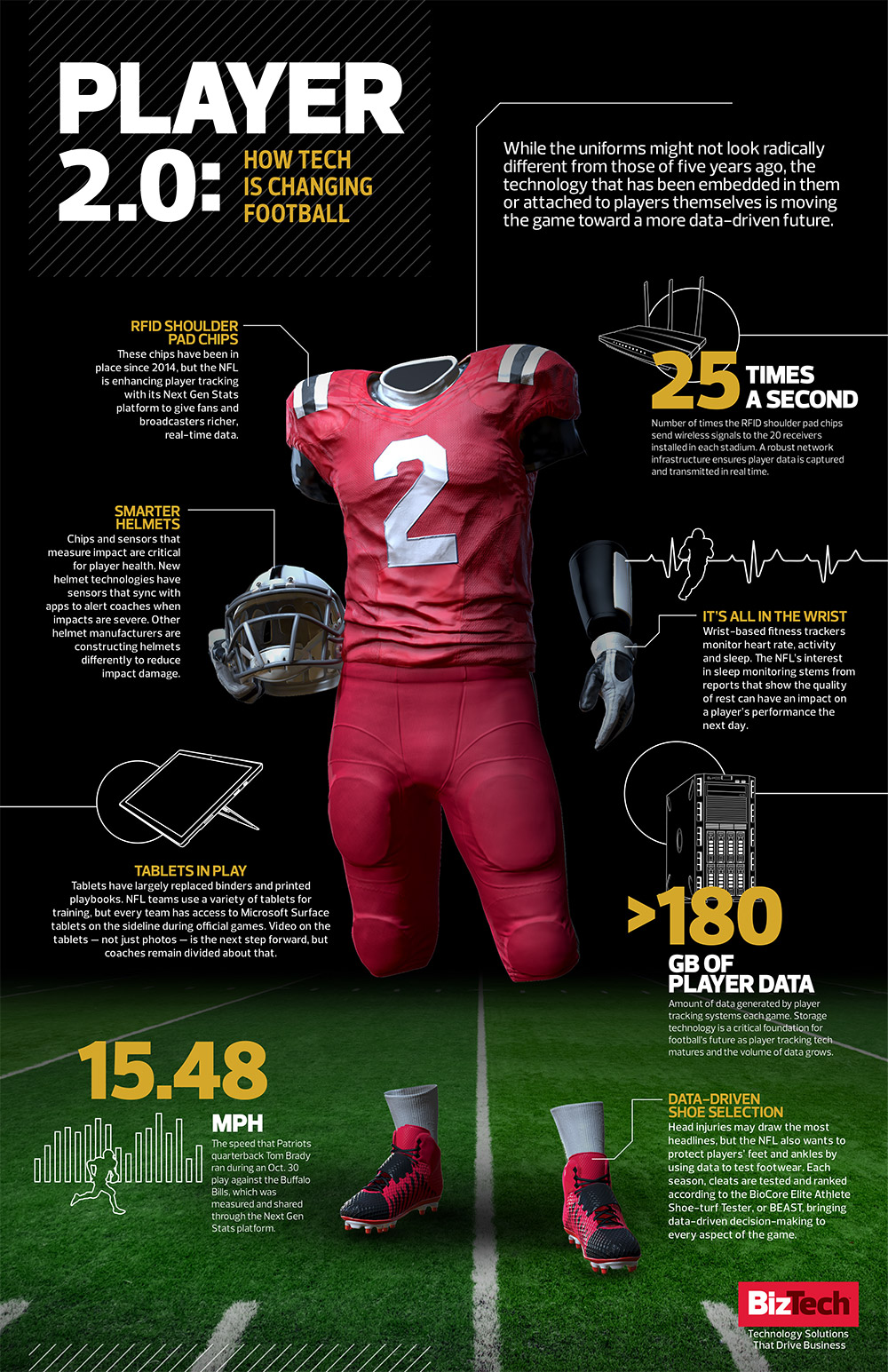 Mariusz Blach / AdobeStock, a-still