Bring It On: How How Technology Helps Small Businesses Thrive Under Any Conditions
In 2020, the world learned that business disruption comes in many forms. With the right mix of collaboration, networking and data center technology, small organizations can thrive no matter what happens. Here's how to get there.
LIFE AT THE ARBINGER INSTITUTE was moving along as normal in February 2020. The Farmington, Utah-based management training and leadership consulting firm would hold live, in-person workshops for its clients. 
Then March came, and James Prince, Arbinger's IT operations manager, had to figure out how to maintain services in a completely different way. It needed to bring its workshops and assessments to customers virtually, changing its strategy to survive a disruption so massive it touched every aspect of life.
Arbinger wasn't alone. Small businesses across industries had to act fast when the pandemic began. With little resourcing and even less time, they had to move workforces offsite, make their data and applications accessible remotely, and in many cases, like Arbinger's, change the way they made their products or delivered services.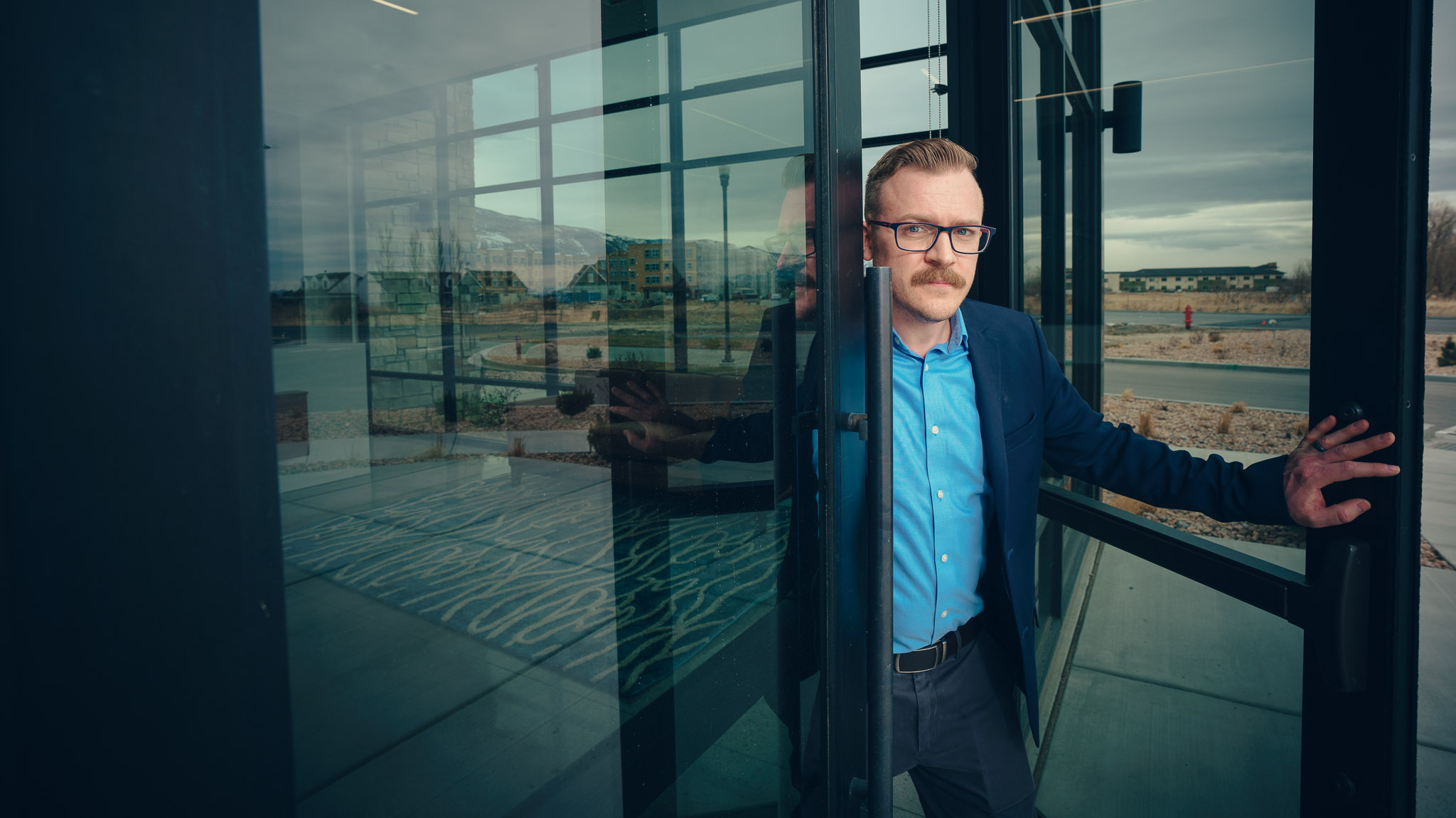 JAMES PRINCE, IT Operations Manager, Arbinger Institute
Those that survived and thrived did so with help from the three critical technologies that comprise the backbone of small business resilience: solutions that enable collaboration across any distance; data centers that support growth at a business's own pace; and the networking technologies that bring it all together and deliver to end users. Combined securely together, these are the technology elements that can carry a small business through any challenge.
Read on to learn how technology helped real small businesses endure trying times — and how your organization can be ready for anything.

Robust Collaboration Tools Keep Organizations Connected
All around the country, businesses reported that their transitions to all-remote work environments were made possible in part by the expanded use of collaboration suites.
A complete collaboration suite includes videoconferencing, instant messaging, "soft" phone lines that require no hardware, document sharing and project management capabilities. Organizations can choose to assemble a comprehensive collaboration suite from multiple vendors, including Microsoft, Cisco, Zoom, Google, 8x8 and others, or get most of the components from a single vendor, such as Microsoft or Cisco. 
The Michigan Farm Bureau's deployment of Microsoft Teams — in late 2019, just months before COVID-19 spread to the U.S. — couldn't have been timed better. Previously, its collaboration processes were unwieldy, email-based and counterproductive.
"It was attach and send, and then hope everybody could work off the same document," explains Tom Nugent, HR director at the organization. "We would route things around, and we'd end up with 14 different versions."
The Impact of Collaboration Tech
See how the right solutions can transform operations.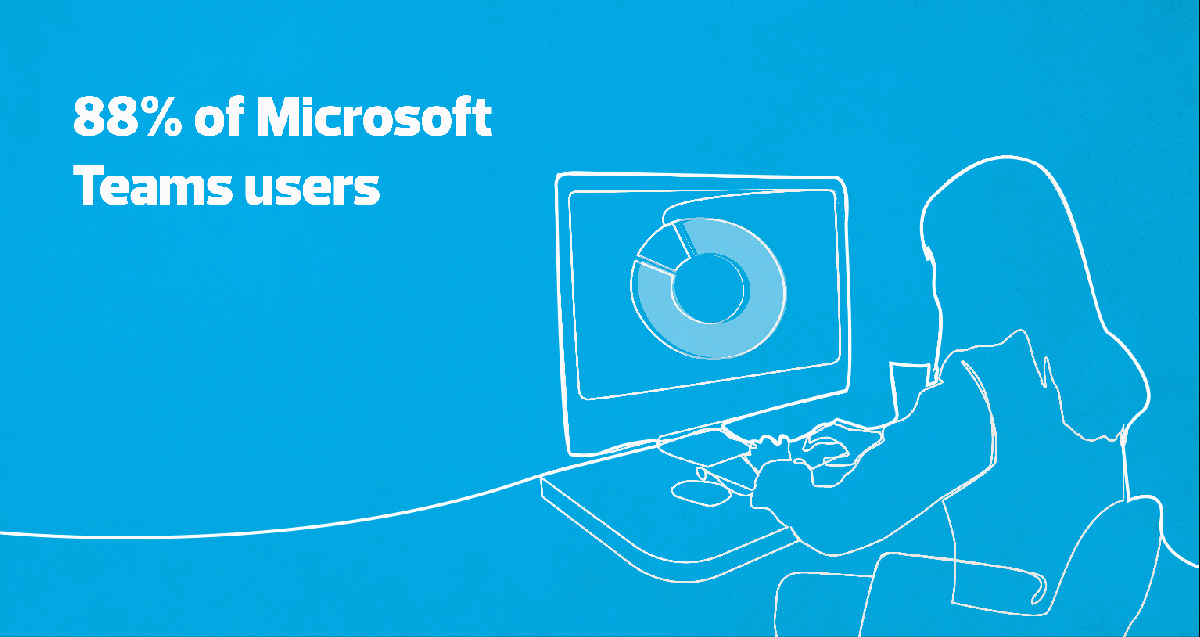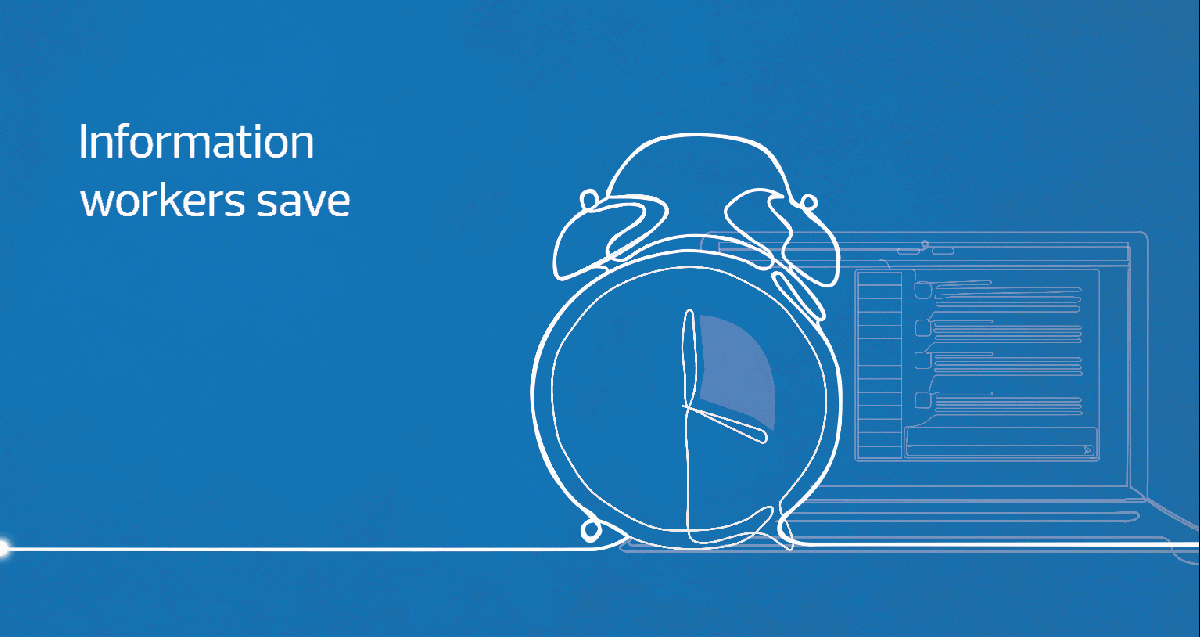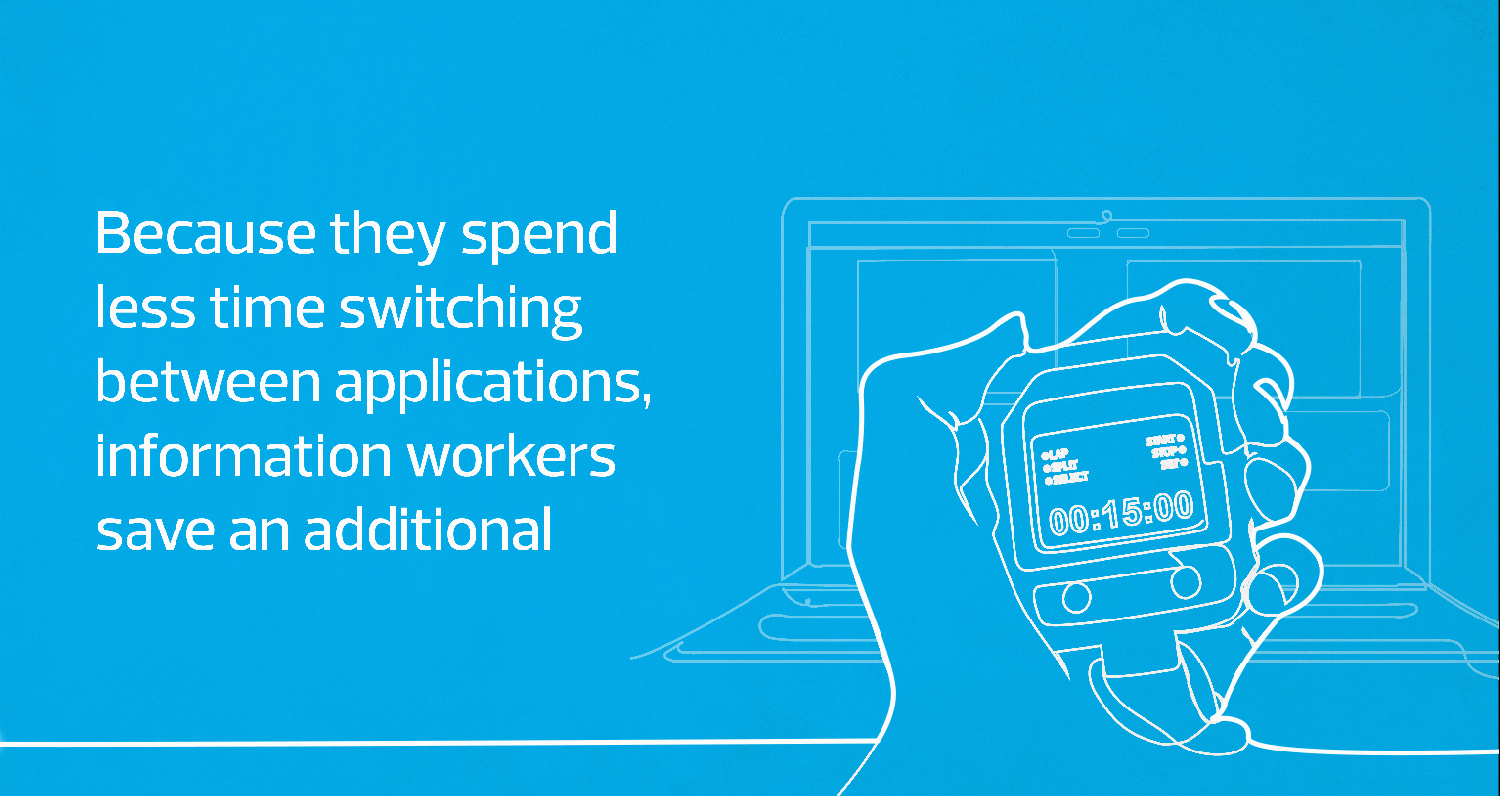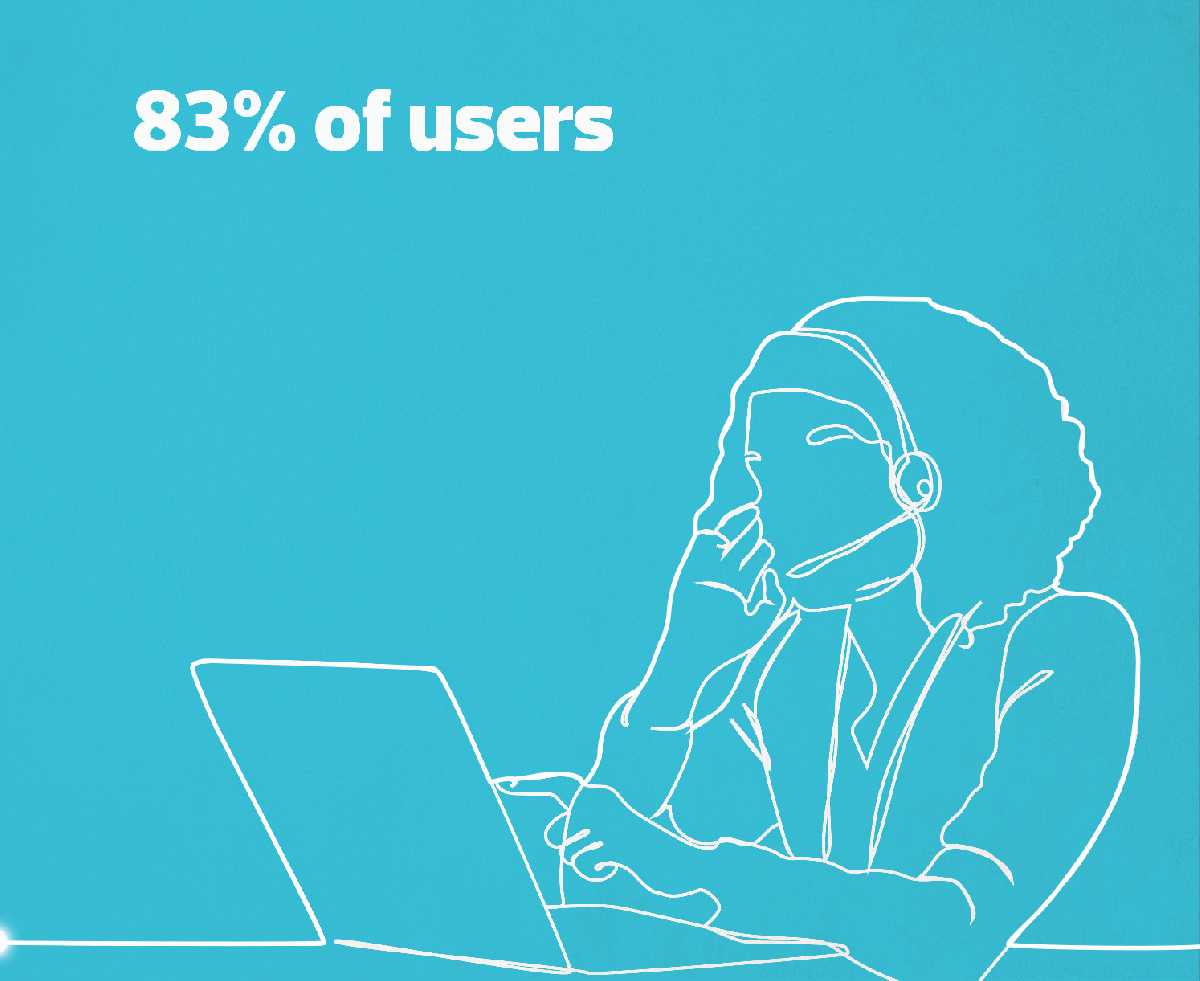 Source: Forrester, "The Total Economic Impact of Microsoft Teams," April 2019
Employee Adoption Is Key to Collaboration Success
Deploying collaboration technologies is only useful if employees are using them. The Michigan Farm Bureau worked closely with partner CDW on an extensive employee awareness and training program.
How did Farm Bureau do it? It started with a kickoff party to introduce the tools, then used digital signage, posters and table tents to keep the campaign at the forefront of users' minds. Farm Bureau and CDW also enlisted more than 150 "champions" to advocate for Teams and OneDrive, Microsoft's cloud-based document-sharing solution, and to help their colleagues become familiar with the capabilities of the suite.
The formal training consisted of a mix of online and in-person sessions.
Results were dramatic. In just the first three months, active OneDrive users skyrocketed, from 11 percent of employees to 63 percent. Active Teams users leaped from 21 percent to 72 percent in the same period. Within a few months, these technologies became universally adopted.

"Before we made the move, I heard users say, 'I don't know if I can handle Teams, it seems so complicated.' Now, those same people are excited about collaborating on Teams. They're saying, 'It's a lot easier than we thought.'" 
KATIE BYE, IT Director, Michigan Farm Bureau

Strong Networks for SMBs Are Key for Future-Readiness
Another requirement of business resilience is strong networking. Not only is it crucial for collaboration, but it's also at the center of many of the new business models and processes that small businesses have adopted over the past year. Those virtual products and services, coupled with the increased strain of both remote and in-office workers, mean that networks have a lot of operations to support.
The Arbinger Institute's adjustment meant building in tools to power its studios for virtual events. As it was constructing a new headquarters during the pandemic, it installed a state-of-the-art Netgear network that includes a Wi-Fi mesh system, ensuring dependable bandwidth. When it's safe to fully populate the new office, the 50-employee company will rely on the network for onsite workshops, to access and edit video content on servers, and for everyday office tasks, including Voice over Internet Protocol phone calls.
Arbinger Institute
Take a 360-degree look inside the company's custom-built workplace of the future.
Some businesses, such as Farm Credit Mid-America, made the right adjustment at the right time. FCMA's IT staff revamped its network in 2019, adding redundant fiber connections and deploying new Cisco Catalyst 9000 Series routers, switches and Wi-Fi equipment throughout its facilities, including its Louisville, Ky., headquarters and 80 retail branches in the Midwest and South.
The goal was to improve customer service, bolster employee productivity and collaboration, and support an increasingly mobile workforce and customer base, says Mike Everett, FCMA vice president and chief security officer. It expects to continue reaping the benefits after employees return to offices. For example, in the future, employees can hold videoconference meetings in different office locations. When customers visit the company's branches, employees can access customer information from the corporate data center much faster than before.
"When customers come in, our teammates can pull up customer information in a split second so they can share the data and talk through whatever they need. That's a huge improvement. Before, they had to wait because we had latency and degradation between systems."
MIKE EVERETT, Vice President and Chief Security Officer, FCMA
Ensure Workers Can Connect Securely
Bad actors often take advantage of chaos. The disruptions of the pandemic were no different. There were significant increases in certain kinds of attempted hacks, especially phishing attempts aimed at homebound employees. Workers must be properly educated on what to look for in a suspicious email and on other vital security hygiene practices.
Organizations also need good visibility into the personal devices that many workers are using to connect to the network. Many businesses are deploying unified endpoint management solutions, which provide a centralized console to effectively manage diverse devices deployed across the enterprise. 
"A toolset like UEM can really help IT check some boxes for a remote workforce," says Jeff Falcon, cybersecurity practice lead for CDW. "All these modern operating systems like Mac OS and Windows 10 have modern APIs, which means IT with a UEM toolset can remotely manage and push configurations, push permissions, leverage a multifactor authentication or single sign-on solution — all done over the air from a web kind of environment." 

Stable, Flexible Data Centers Are Critical to Business Resilience
To achieve true resiliency, small businesses need applications to work quickly with data backed up. 
For many small businesses, the public cloud provides this balance. Atlas Disposal, a Sacramento, Calif.-based waste management and recycling company, has moved virtually all its business applications into the cloud, with a mix of Software as a Service programs and systems running in a Microsoft Azure environment. The move, which began in fall 2019, was accelerated after a migration to Microsoft 365 on Azure. As a result, Atlas was ready when the pandemic hit, says its technology director, Dan Deters.
"While other companies had to figure out how to run their call centers when people weren't allowed in them, I could send all our people home, and they had everything they needed to continue working."
DAN DETERS, Technology Director, Atlas Disposal
When IT leaders at United Supermarkets, a grocery chain based in Lubbock, Texas, evaluated its aging data center equipment, they decided to move much of its infrastructure and applications to the public cloud. With the cloud, says Paul Campbell, senior IT director for the company, "not only are you eliminating the check for the hardware, but you're eliminating the need to maintain and pay for facilities to house that equipment."
HCI's Modular Structure Enables Managed Growth
As a heavily regulated bank, FNCB was leery of the cloud but needed flexibility. Hyperconverged infrastructure with Lenovo switches powered by Nutanix was the right choice. 
One of the biggest advantages of HCI is its ability to help with capacity planning. The bank's old infrastructure required bolting on different components to grow. With hyperconverged infrastructure, FNCB can expand capacity in real time by simply adding nodes.
The bank made the change in December 2019, just months before the public health crisis hit.
"We cleared out the bank pretty quickly when this started to happen," recalls Ronald S. Honick Jr., senior vice president of operations and technology services officer. "Within a couple of days, almost everyone was offsite, and it was essentially business as usual." 
Small Businesses Ensure Continuity with Disaster Recovery
The first level of small business disaster recovery is basic continuity technology, such as an offsite backup — either physical or in the cloud. Disaster Recovery as a Service (DRaaS) is the next step up, providing failover in the event of a disaster, limiting downtime and allowing for a simpler transition of operations.
Pennsylvania Lumbermens Mutual Insurance transitioned to the cloud in 2014 but retained a backup disaster recovery site. It ditched that last major link to physical infrastructure in 2019, switching to a cloud-based DRaaS offering from VMware.
"I've been in IT for 20 years now, and I've never not had DR," says the company's lead systems architect, BJ Gardner. "With DRaaS underneath the covers, you're still backing up your data, but the main mechanism is much more real time."
Small businesses are particularly vulnerable to disruptions. True resiliency comes for organizations that securely combine the right collaboration, networking and data center technologies with a robust disaster recovery solution. By adopting this essential mix of technologies and implementing appropriate processes to ensure employees adopt the tools they need to succeed, small businesses can thrive under even the most trying conditions.
Melissa Delaney, Brad Grimes, Calvin Hennick and Wylie Wong contributed to this article.

Photography by Skylar Nielsen (Arbinger), Darren Hauck (Michigan Farm Bureau), Cody Pickens (Atlas Disposal), Matthew Furman (FNCB)