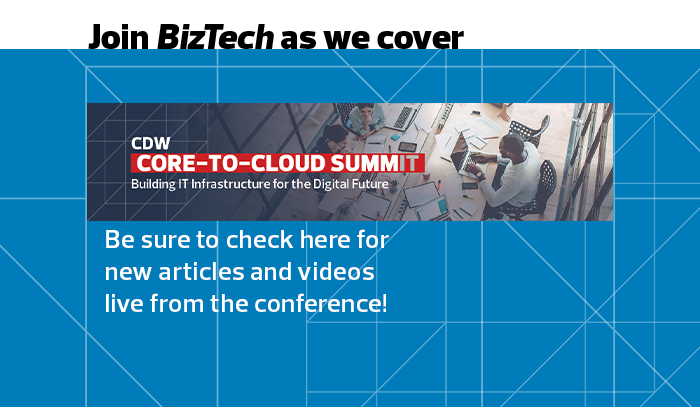 Header image: CDW
Date:
2019-06-06T12:00:00 - 2019-06-07T21:00:00
As organizations adopt a digital-first approach to operations, process and customer engagement, they're finding revenue opportunities fueled by new offerings, improved sales capacity, better data analysis, and speed to market. At the same time, they face daunting obstacles to digital initiatives across skills, culture and the complexity of legacy infrastructure. Simply put, legacy approaches tied to dated IT infrastructure not only inhibit digital-first initiatives and revenue growth, they increase an organization's exposure to competitive disruption.
How are organizations strategically adopting a highly efficient fuel mix across today's core data center infrastructure and cloud resources? What networking and automation strategies free up legacy time spent on operations, thereby allowing greater focus on digital-first business initiatives? And where are other organizations finding IT infrastructure success with improved skills alignment, culture development, and previously untapped consumption capabilities for digital-first, artificial intelligence, and machine learning initiatives, among others?
The CDW Core-to-Cloud SummIT will bring together experts who can answer these questions, and address where today's modern data center, cloud and networking strategies are headed.
Join BizTech as we cover CDW's Core-to-Cloud SummIT from June 6-7 in Las Vegas.
Latest From This Event