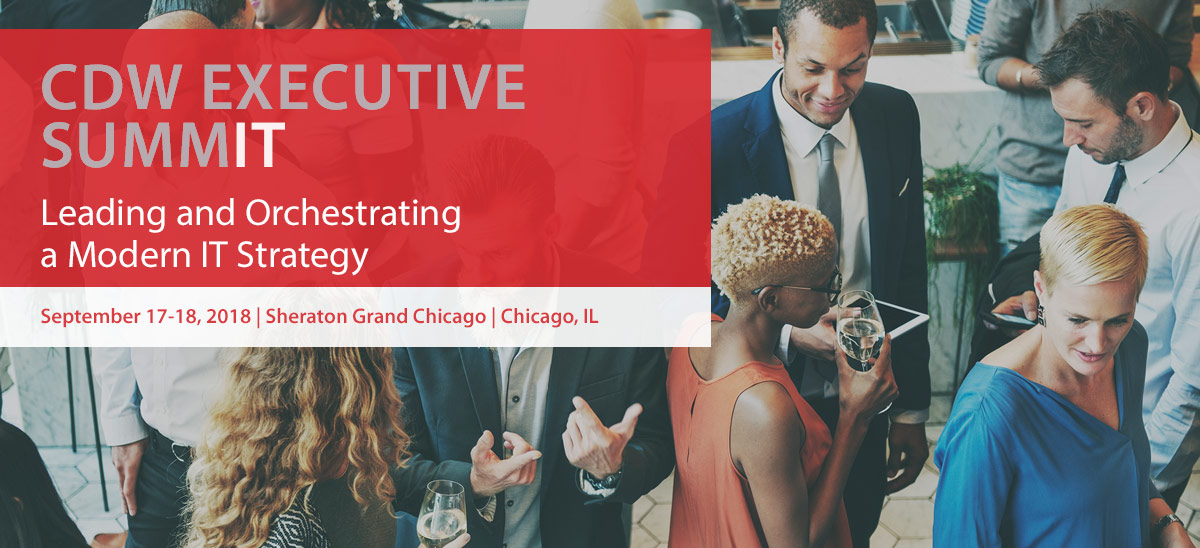 Header image: CDW
Date:
2018-09-17T13:00:00 - 2018-09-18T21:00:00
As technology continues to permeate business and life, IT is moving front-and-center to business strategy and planning. Across industries, more and more IT executives are being asked to not only provide leadership to solve technology and related organizational challenges, but explore ways technology can create and improve products and services. Simply put, IT has never been more strategic to the business. But leading, developing and orchestrating a sound IT strategy – particularly given the furious demands in the digital economy - is an enormous objective.
Join us for CDW's Executive SummIT: Orchestrating a Modern IT Strategy — presented in partnership with CIO, CSO, Computerworld and Network World – where we'll bring together experts who are savvy to these challenges and more. You'll gain an up-to-the-minute understanding of where today's IT strategies and technologies are headed, and why they're critical to success in today's business environment.
Join BizTech as we cover CDW's Executive SummIT from Sept.17-18 in Chicago.
>>Download CDW's Modern IT Infrastructure Insight Report to learn more about how organizations are utilizing and benefitting from a hybrid IT approach.
Latest From This Event