How SDN Can Help Your Small Business Manage Large IT Environments
Software-defined networking and hyperconvergence can help a small tech team operate its infrastructure efficiently, if it does the right upfront preparation.
"Variety is the spice of life" could well describe the IT path that Mike Buchholz has been on as the network administrator for Wixon.
When he began his job in 2010 for the business-to-business maker of custom flavors and seasonings, Buchholz readily acknowledges that he didn't know a lot about virtualization. But that changed within months, as he took on a hardware refresh of the St. Francis, Wis., company's aging VMware infrastructure.
On the advice of a local tech partner, he deployed HPE servers and a storage area network designed for virtualized environments. But within a year, the IT team was upgrading again, installing an EMC storage solution to support its growing virtualized environment.
Fast-forward another five years, and Wixon is in the midst of another refresh. This time, Buchholz, now a virtualization veteran, is upgrading to Dell EMC's VxRail, a hyperconverged infrastructure (HCI) solution.
Embracing Hyperconvergence
"We could either do a traditional refresh and invest in the right storage gear or take the next step and move to hyperconverged," Buchholz says. "The more I considered our accelerating data growth, the more HCI made sense."
Hyperconvergence is just one segment in the rapidly evolving software-defined networking space. To date, most SDN activity has been confined to large cloud service providers, cloud startups building new data centers and hyperscale companies in a couple of verticals. But it turns out that SDN is a good fit for small and medium-sized businesses, in which small IT teams need ways to manage often large environments efficiently.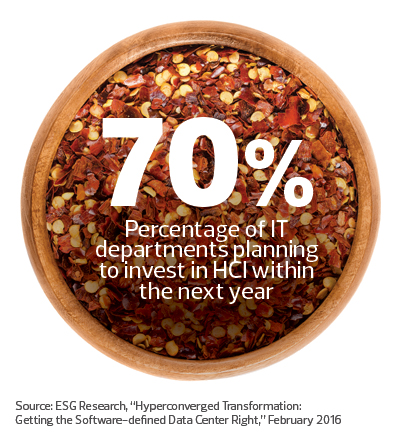 "With an IT staff of five supporting more than 200 employees, we have to be innovative," says Buchholz. "With HCI, everything's in one box, ­simplifying support."
Not only will Wixon be able to downsize from a half-rack of equipment to 4 rack units of new gear, but they can scale storage within VxRail itself. "We've gone from managing racks of equipment to 2U of HCI and 2U of top-of-rack switching," he says.
As Wixon and other SMB tech teams have found, a move to SDN and HCI, while beneficial, takes a seasoned approach. IT teams should account for upfront planning, the right technology investment and staff preparation.
Turning Up On-Demand Networking
SDN and HCI are taking off. IDC predicts that global revenues for SDN — physical switches, virtualization software, SDN applications and professional services — will hit $12.5 billion by 2020. Meanwhile, worldwide revenues for HCI jumped 148 percent, to $372 million, from 2015 to last year.
"We think of SDN as on-demand networking," says Anthony Hamilton, CEO of NterOne. "That's its true value proposition." Since 2008, the Reston, Va.–based company has been providing online IT training classes, course development and consulting.
By 2015, it was SDN time, Hamilton says. NterOne engineers needed to optimize the data center so they could support existing and new advanced courses, best serve customers as they grew, and ensure a rich user experience.
A primary driver, Hamilton says, was the heavy lifting required to stage solutions-based classes, which combine technologies from multiple vendors based on customer needs.
To meet demand, instructors had to perform, on average, more than 20 dynamic network reconfigurations each week. They deployed Cisco Systems Application Centric Infrastructure (ACI) in NterOne's North Carolina data center to automate processes and leverage SDN.
As NterOne already relied on virtualized applications, running thousands of virtual machines on Cisco UCS servers, ACI was the perfect match, letting the IT team fully automate and converge the company's infrastructure. With ACI, the team can centrally manage apps running on its network using policies to automate and push out updates quickly.
"We cut lab setup time by 50 percent by preconfiguring containers that we deploy as needed," Hamilton says. "We no longer take two weeks to figure out how to combine, say, collaboration technology with security infrastructure for a customer lab."
SDN Helps SMBs Run Lean and Mean
There's no question that SMBs can see value from SDN out of the gate, says Shamus McGillicuddy, a senior analyst for tech researcher EMA.
"It's just a question of whether they can afford it and want to change the way they do things," he says.
An SMB that implements SDN while building out a new data center stands to benefit most, as legacy equipment isn't an issue. "If a company is already working with Cisco equipment, they could use the opportunity to deploy ACI," McGillicuddy says.
While SDN benefits across an enterprise environment seem obvious, says Mark Kaplan, director of IT at Dallas-based Barbri, "I think it's an even bigger benefit for SMBs who can avoid big investments in infrastructure and staff."
Kaplan says this view was validated when Leeds Equity bought Barbri — a global provider of online courses, practice tests and tools that prepare law students for bar exams — from Thomson Reuters six years ago. Kaplan was charged with building an IT team and infrastructure from scratch; he had to keep his team lean, but he was free to choose state-of-the art, automated technologies to support as many as 50,000 users logged on at peak times.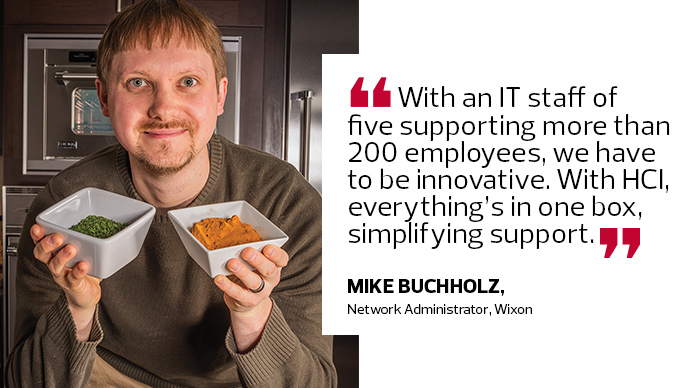 The Barbri IT team built and colocated two fully redundant data centers. For SDN, they chose Riverbed SteelApp and Brocade vTM application delivery controllers. The ADCs "allow us to handle our dynamic traffic, react quickly to load issues and make on-the-fly changes," Kaplan says.
To leverage SDN's capabilities, administrators needed a dashboard that aggregates network information so they can monitor and manage the environment. Barbri uses the Software as a Service version of Dynatrace's performance monitoring dashboard.
Buchholz at Wixon, meanwhile, uses the NSX dashboard to centrally monitor traffic, view analytics and control virtual switches as needed.
Be Sure to Prep for SDN Deployments
Both Buchholz and Kaplan note that SDN is not plug and play. IT teams need administrators with virtualization experience, staff training or the help of a third-party provider. To get the most bang out of Wixon's current refresh, Buchholz prepared by meeting with vendors, installing virtual switches, and removing piles of discarded cabling and hardware from the server room.
For Kaplan, the best preparation for SDN came from understanding implementation objectives and studying options for accomplishing them. His recommendation: Do the due diligence by talking to vendors to see what's out there, as the tried-and-true isn't necessarily the best way to tackle an SDN or HCI project.
It boils down to two choices, Kaplan says. "You can opt not to invest in tools and staff up to do everything manually. Alternatively, you can choose to run an efficient operation with a lean staff, which means buying the right tools."
As Barbri is a technology-reliant e-business, Kaplan says it likes to use what's new and fresh but keep its IT staff size manageable.
Similarly, NterOne likes to stay on the bleeding edge of technology shifts. It prepared for SDN by training instructors in advance of ACI's official launch.
"SDN's not for everyone, but if SMBs want to be able to react through technology to changes that impact their business, it can be a great fit," Hamilton says.
Bob Stefko