Taking a Deep Dive into College Basketball Players' Performance [#Infographic]
Thanks to STATS LLC's SportVU system, NCAA basketball teams can use an advanced camera system to capture game action.
STATS LLC, a sports statistics, technology, data and content company, uses a system called SportVU to track players' performance. The system, which has been adopted by several NCAA teams, uses six cameras that record the entire basketball court and take 25 shots per second during games. That tracking technology captures every moment and lets teams break down and analyze their players' performance in more intelligent ways.
Each player on the court has a specialized role, whether it's the point guard orchestrating an offense or a power forward grabbing rebounds. The data from STATS LLC offers an opportunity to get advanced basketball statistics, such as how often a player makes a shot when it is contested at the rim.
Check out the infographic below for a detailed breakdown of the performance of top men's and women's college basketball players at various positions on the court.
For more coverage of how technology impacts college basketball — March Madness, specifically — click here.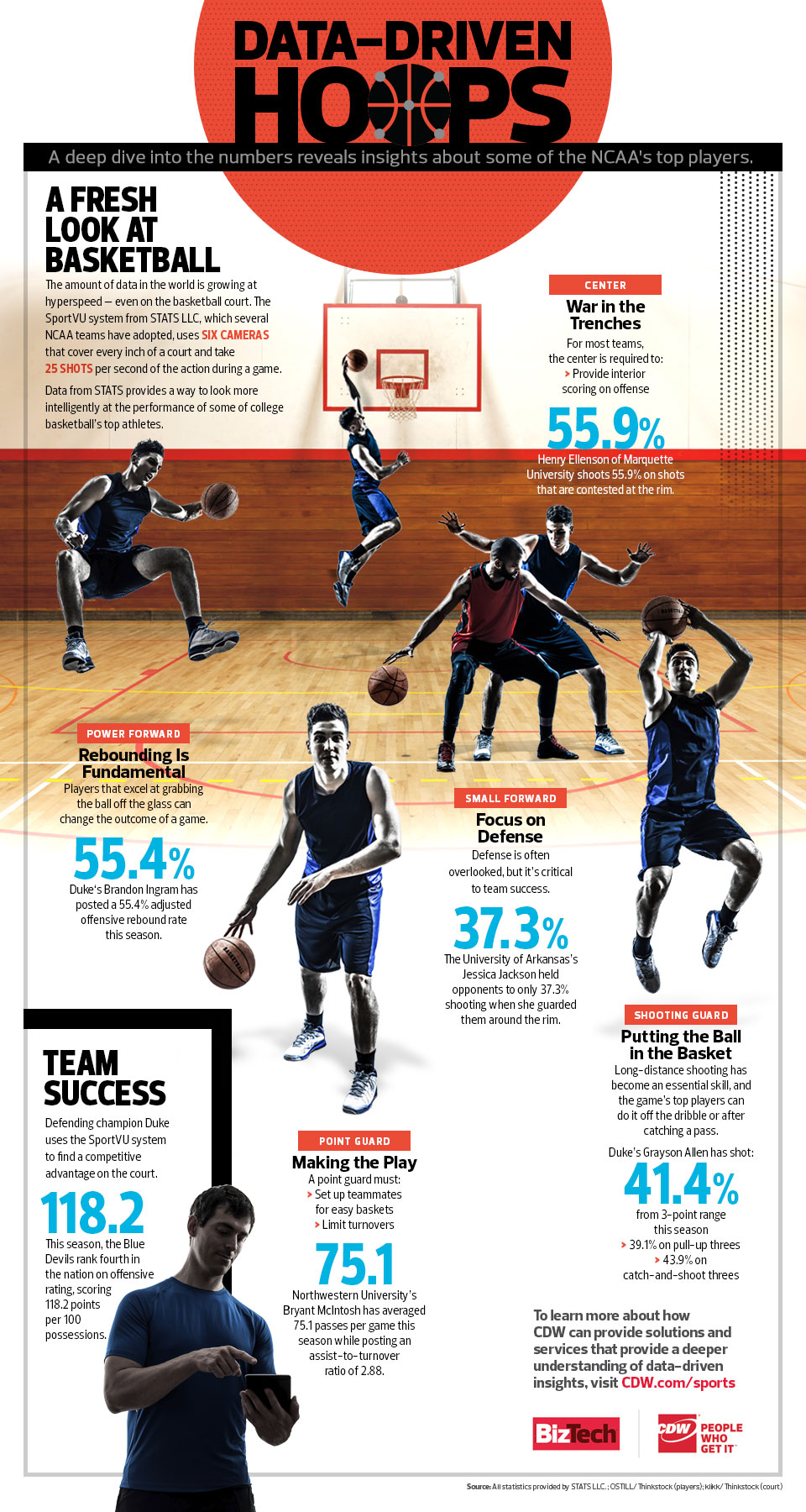 Darryl Sebro
More On