What Data Culture Looks Like
Organizations are clamoring to reap the benefits of data, and embedding its use in company culture could be key.
As Big Data applications become more widespread, businesses still on the sidelines find themselves at a disadvantage. For the disaster response nonprofit Team Rubicon, connecting all of the organization's systems has been key to drawing crucial insights from its data. With 30 systems supporting the group's employees and 138,000 volunteers, that's a lot of data to account for.
However, it's an investment worth making. According to research from IDC and data analytics provider Tableau, the success of a data analytics implementation can hinge on an organization's culture around data. Building a data-savvy workforce will ensure that the information being collected is being used the right way. Below are some of the report's findings, which demonstrate the importance of being "data-leading" versus "data aware."
LEARN MORE: Read how Team Rubicon uses data analytics to advance their mission.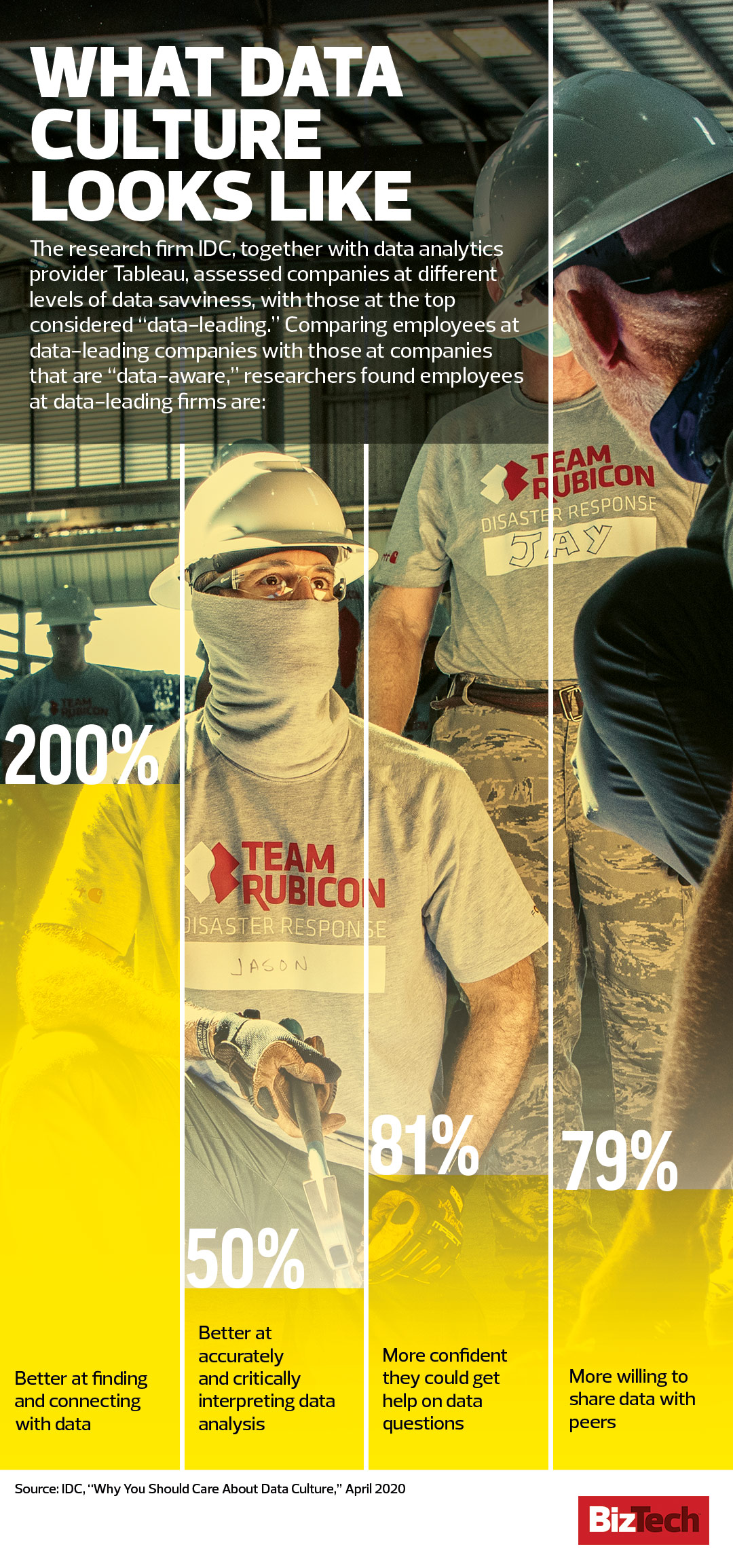 Maxger/Getty Images
More On