Security Assessment Brings Peace of Mind [#Infographic]
Intellectual property law firm Cantor Colburn knows it's doing everything possible to protect its clients' vital data.
Data is at the heart of every business, but for intellectual property law firm Cantor Colburn, keeping client information safe is the business. The firm had already done much to protect its network. But when leaders wanted to know whether there was anything else that should be done, they turned to the cybersecurity experts at CDW to run a thorough assessment of the firm's security posture.
Here is what they discovered: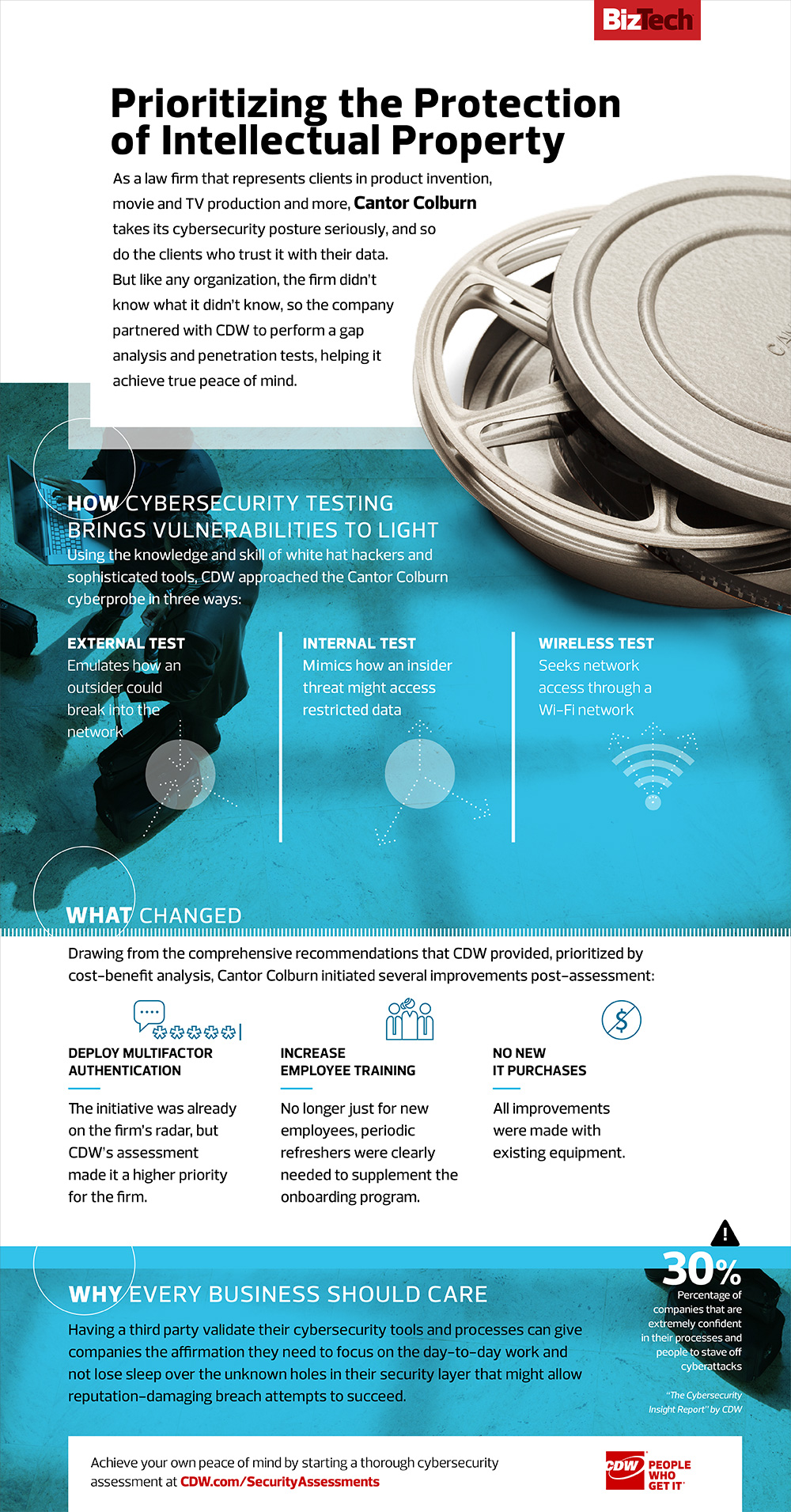 Tom Merton/Getty Images and Michael Burrell/Getty Images
More On