The Polycom SoundStation Made Collaboration Between Remote Teams Crystal Clear
Polycom's speakerphone revolutionized office communications and made it possible for far-flung workers to connect effectively and efficiently.
Nowadays, when we think of collaboration technology, gadgets like Cisco Systems' Spark Board come to mind, complete with digital whiteboarding, high-definition video calling and more. However, it wasn't that long ago that team collaboration was limited to old-fashioned telephony.
Not only that, but the telephones being used by executives and IT leaders at many of the world's biggest companies (not to mention small and medium-sized businesses) were AT&T speakerphones from several generations ago — essentially, a speaker and a microphone in a box.
In the early 1990s, Polycom changed all of that with the introduction of the SoundStation, the company's first speakerphone — its premier collaboration product — which would not only launch Polycom's technology into conference rooms around the world, but also reshape how office communication took place.
The original SoundStation, which debuted 25 years ago, came along at a time when videoconferencing over dial-up phone lines was all the rage, notes Polycom co-founder Jeff Rodman.
Both Rodman and fellow co-founder Brian Hinman had been involved in the early stages of the videoconferencing company PictureTel, and they felt that audio communication was getting short shrift. Audio systems at the time needed to be updated, the pair reasoned, because they got in the way of people being able to effectively communicate and collaborate over a distance. Speakerphones of the era did not allow more than one person to speak at a time and forced users to be close to the device.
"We said, 'How about if we put together an organization whose charter is not videoconferencing, but letting people collaborate however they want?'" Rodman says.
SIGN UP: Get more news from the BizTech newsletter in your inbox every two weeks!
WHAT

Is the Polycom SoundStation?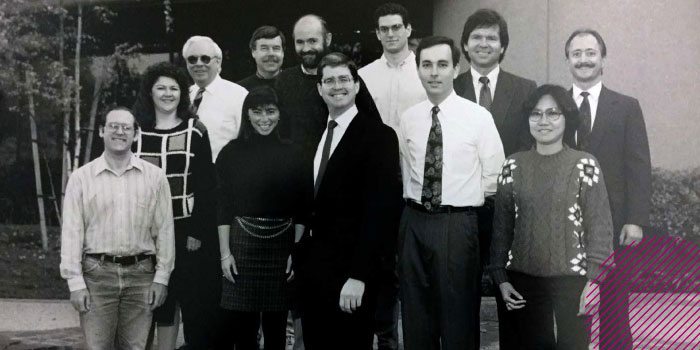 Polycom celebrates its first anniversary in Palo Alto, Calif., in 1991. Photo credit: Polycom 
Rodman and Hinman decided to focus on audio systems ahead of video and content because they thought they could sell a new kind of speakerphone at a successful price and bring improvement to the state-of-the-art devices that existed in the market at the time.
The pair first started experimenting with the idea of wireless microphones but settled on an open-air conference system, Rodman says. At first, Polycom (which was formally incorporated at the end of 1990) focused on a single-user conference system that could be used in an office and connected to a telephone through the handset.
However, Rodman says, "to be able to get the real transparent audio performance that we wanted, it turned out to be a whale of a lot of technology." Polycom knew it would need to use acoustic echo-canceling technology which, Rodman notes, was still in its infancy in 1990 and required very heavy digital signal processing.
The technology essentially builds a model of a room and figures out what the echoes will be so that it can predictively cancel them before they get back to the microphone. Making the technology practical and easy to use in a business environment was difficult. "Nobody had figured out how to do that," Rodman says.
There were other echo-canceling speakerphones available, but they were sensitive and expensive ($1,500 to $2,500 in 1990, which would be roughly $2,800 to $4,650 today, adjusted for inflation), Rodman says. Polycom wanted to be cheaper and deliver better performance.
Polycom decided in 1991 to transform its $400 single-user device into a group-based system; within a year, that product became the SoundStation.
WHEN

Was the Polycom SoundStation Introduced?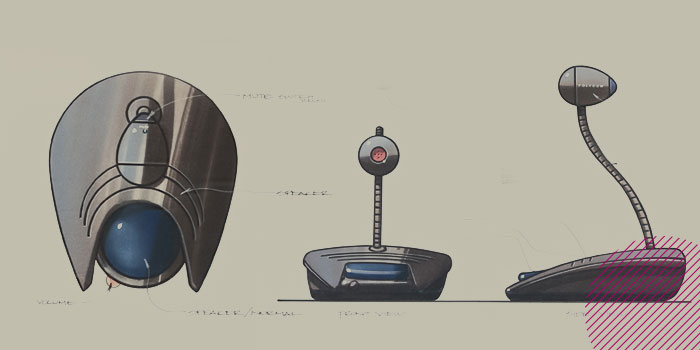 A concept drawing of Polycom's early speakerphone efforts. Photo credit: Polycom 
Polycom introduced the first SoundStation in 1992. The company knew the group-based device would be more expensive than a single-user speakerphone, Rodman says, but because it could be used by many more people, Polycom thought the market would be open to it.
As Karen Sobel Lojeski and Richard Reilly note in their book, Uniting the Virtual Workforce: Transforming Leadership and Innovation in the Globally Integrated Enterprise, the SoundStation used full duplex technology, meaning more than one person could speak at a time. "This quality allows an easier interchange and a closer approximation to a face-to-face interaction," they write. "People can exchange social pleasantries, use humor and give immediate feedback."
The SoundStation competed against the NEC Voicepoint and other speakerphone systems, which had buttons users would push to calibrate echo canceling when a room was quiet, Rodman notes. The SoundStation did that all by itself. What's more, with other systems, if a user moved around a room, the acoustic landscape would change, negating the echo canceling, he says. But the SoundStation was able to automatically and continuously recalibrate itself.
"Once you placed the call, you could forget there was a speakerphone there," Rodman says. "And people generally do these days. Just have your conversation and get on with your business. Your business is not to take care of the speakerphone."
The Voicepoint sold for about $2,500, and the SoundStation was introduced at an even $1,000, he says. Polycom had its first significant sale of about 1,600 units in the third quarter of 1992, according to Rodman. Right out of the gate, the company had sold $1.6 million worth of speakerphones. "We realized at that point, you know, that we were on to something," he says.
The SoundStation was aimed at boardrooms and conference rooms. In 1992, only 3 percent of conference rooms had speakerphones, so there was a "very big market we could shoot for," Rodman says.
As companies started to embrace globalization and move to distributed offices around the world, the need for speakerphones with clear audio increased. "The need for live collaboration at a distance was growing at the same time," Rodman says. "So, it was kind of fortuitous that we came along at that time."
By 2002, Polycom had sold more than 1 million SoundStation units, according to Blockbusters: The Five Keys to Developing Great New Products by Richard Reilly and Gary Lynn. In 2011, Polycom celebrated the sale of its 4 millionth conference phone.
Why was the SoundStation such a hit? It enabled easy and clear communication and collaboration between remote offices. "By having an easy way to make the connection, by not having to worry about clipping each other off, by having good fidelity, good pickup, by being able to cut out a lot of reverberation effects," Rodman says, "it made it much easier and more accurate to communicate with people."
WHY

Did the Polycom SoundStation Die Off?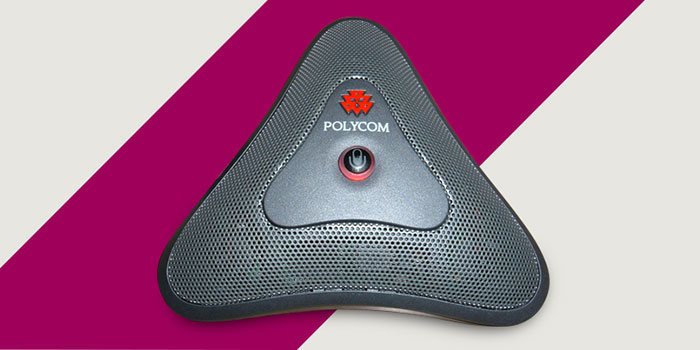 Photo credit: BrokenSphere/Wikimedia Commons
The SoundStation never really died off, Polycom and others just improved upon the original. In subsequent models, Polycom enhanced the conference phone's fidelity and its ability to pick up users who were further away from the microphone. For example, the SoundStation Premier had microphones that could cancel echoes individually.
The advent of high-definition voice also greatly improved Polycom's products and other audio technologies. HD voice enables users to pick up on a wider range of human speech, much of which happens in frequency ranges above what narrow-band phones can pick up. HD voice enables phones to pick up on sibilance and allow users to hear clearly whether someone is saying "S" or "F," for example.
"When we introduced up our first HD voice phones, this suddenly opened up a whole new arena," Rodman says. Polycom launched its first HD voice product, the SoundStation VTX 1000, in 2003.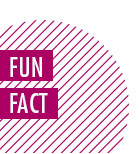 Intel was an early, high-profile customer, Rodman says. When the chipset giant began renovating all of its conference rooms, Polycom demoed the single-user system, and that was enough to score a major sale. Intel decided to hold off on buying new speakerphones until the group system was ready.
"This Old Tech" is an ongoing series about technologies of the past that had an impact. Have an idea for a technology we should feature? Please let us know in the comments!
Polycom