Which Is the Best Tablet for You?
As a flood of tablet computing options hit the market, weigh the benefits to see which features best fit your needs.
Kaweah Delta Health Care District has turned to technology such as Apple's iPad to reduce IT costs and make physicians and other users at the healthcare company more productive.
"We see [tablets] as great mobile ­devices that provide most of the functionality of desktops," says Nick Volosin, ISS director of technical services at the Visala, Calif.-based firm. About 75 of Kaweah Delta's more than 300 physicians and other employ­ees use iPads, and 150 have other mobile devices. Going forward, Volosin plans to deploy more iPads to boost adoption of application virtualization and ease data and device management.
Kaweah Delta is not alone in its enthu­siasm for tablets PCs. In March, the research firm IDC reported that 10.1 million media tablets were shipped in the fourth quarter of 2010. According to IDC, this was more than double the 4.5 million shipped in the third quarter.
IDC estimates that newcomers to the tablet arena will drive shipments to roughly 50 million in 2011. Among the recent crop are offerings from Archos, Asus, Cisco ­Systems, HP, Motorola, RIM, Samsung and Toshiba. Some, including the ­Motorola Xoom, Samsung Galaxy Tab, and the as yet unnamed forthcoming Toshiba tablet, are Android-based and use the latest 3.0 Honeycomb operating system.
Volosin likes the iPad 2 for many reasons, including faster processor speeds, better graphics, slimmer size, and front- and rear-facing cameras, which he believes will be helpful to physicians as they do their rounds. For instance, doctors can snap photos of patient injuries and use them to consult with specialists. They also can attach media to a patient's file to help monitor their progress over time.
An Abundance of Benefits
Volosin uses Citrix XenApp and XenDesktop to create a secure virtual desktop environment on the iPad. This enables physicians and other authorized staff to access critical applications such as electronic medical records; medical images from the picture archiving and communication systems (PACS); and operating room management tools.
Users have been happy with performance and battery life, and Volosin says he's been able to deliver virtual desktops and applications faster than on traditional PCs and without the bandwidth limitations.
In addition to physicians and other staff becoming more mobile, Volosin adds that tablets are less expensive than notebook computers, which typically cost thousands of dollars. "With the cost of iPads starting at $500, we can see an opportunity for either substantial savings or the ability to add devices to improve patient care," he says. In addition, because it is easy to call up and read documents on the iPad, he believes printing costs will be reduced as well.
Pick Your Path
What feature do you consider the most compelling feature or benefit of tablet computers?
7%  Variety of applications

5% Low price point

15% Touch screen capability

6% 3G/4G connectivity

67% Compact form factor/portability
SOURCE: CDW poll of 385 BizTech readers
Craig Mathias, a principal with the wireless and mobile advisory firm Farpoint Group, recommends IT leaders carefully consider the purpose of tablets in their environment before deployment. Concentrate on attributes such as ease of use and management. For instance, if you have a strong Cisco video conferencing infrastructure and intend to use tablets as an extension of this, then Cisco's Cius tablet might be your best bet. Or if your team is familiar with RIM's BlackBerry offerings, then the BlackBerry PlayBook might be appealing.
Mathias also encourages businesses to consider ruggedness and networking options such as Wi-Fi and cellular connectivity. Companies that use web-based applications and have offices blanketed with Wi-Fi will find more choices, better prices and easier adoption of tablet technologies.
Tom Henderson, managing director of ExtremeLabs, says businesses should look for tablets with a highly conservative power consumption profile. "Battery life is definitely an important factor," he says. IT leaders should test-drive devices and make sure to turn on all applications that would normally be in use.
Both Henderson and Mathias agree that businesses should take into account the type of environment in which these ­devices will be used when estimating ­return on investment. For instance, if the tablets are going to be used around construction sites or other areas where they easily could be damaged, then the IT department will ­either have to factor in the cost of "ruggedizing" the tablets with sturdy casings or the cost of repairs or replacements if they are damaged.
"There's going to be a tablet option for everyone, but you have to map them to your applications and other requirements," Mathias says.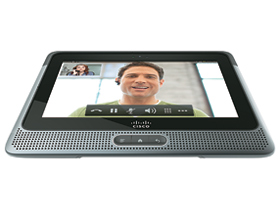 OS: Android 2.2 (Froyo)
Display: 7"
Weight: 1.15 pounds
Cameras: 720p 30 frames-per-second high-definition video encoding and decoding (front), 5 megapixel still pictures or VGA-quality video (rear)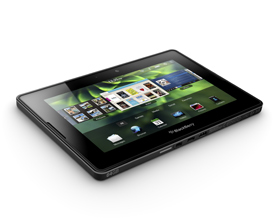 OS: BlackBerry Tablet OS
Display: 7"
Weight: 0.9 pounds
Cameras: 3MP HD (front), 5MP HD (rear)
Read the BizTech review on the BlackBerry PlayBook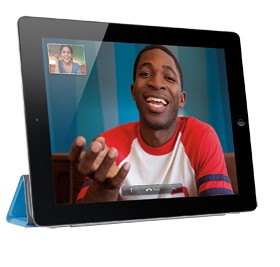 OS: iOS 4
Display: 9.7"
Weight: 1.3 pounds
Cameras: 30 fps VGA video recording (front) 720p 30 fps HD video recording (rear)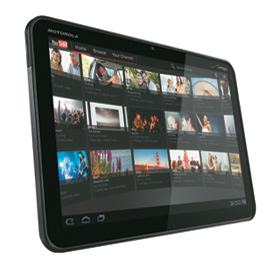 OS: Android 3.0 (Honeycomb)
Display: 10.1"
Weight: 1.6 pounds
Cameras: 2MP webcam (front), 5MP camera (rear)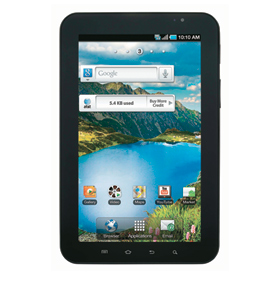 OS: Android 3.0 (Honeycomb)
Display: 7"
Weight: 1.3 pounds
Cameras: 1.3MP (front), 3MP auto-focus (rear)
Read the BizTech review on the Samsung Galaxy Tab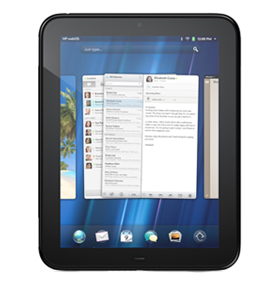 OS: Genuine Windows 7 Professional 32-bit
Display: 8.9"
Weight: 1.5 pounds
Cameras: 7VGA webcam (front), 3 MP (rear)
textfield