The Tech Behind the Modern Retailer [#Infographic]
Retailers are using in-store Wi-Fi, Bluetooth low energy beacons, mobile point-of-sale terminals and Internet of Things solutions to deliver a better customer experience.
When shoppers walk into retail stores today, they often bring technology along with them in the form of smartphones and tablets in their pockets or bags. Shoppers use these mobile devices to compare products and prices, pay for purchases and entertain themselves while in stores.
Increasingly, retailers are using technology to deliver new services to customers, gather analytics on foot traffic, make checking out more seamless and enhance the shopping experience.
In a recent BizTech webinar, "Engaging Retail Customers with Networking Know-How," Mike Taylor, senior marketing manager at Intel, discussed how consumers' use of mobile devices is driving retail sales, as customers research products before they go shopping and while in stores. He also noted that a large majority of consumers believe a seamless and integrated retail experience between online, mobile and physical stores should be the norm, according to market research. Consequently, consumers will reward retailers that provide that kind of experience, he said.
Read through the infographic below to explore four technologies that are reshaping the modern retail store.
For more, check out BizTech's webinar, "Engaging Retail Customers with Networking Know-How."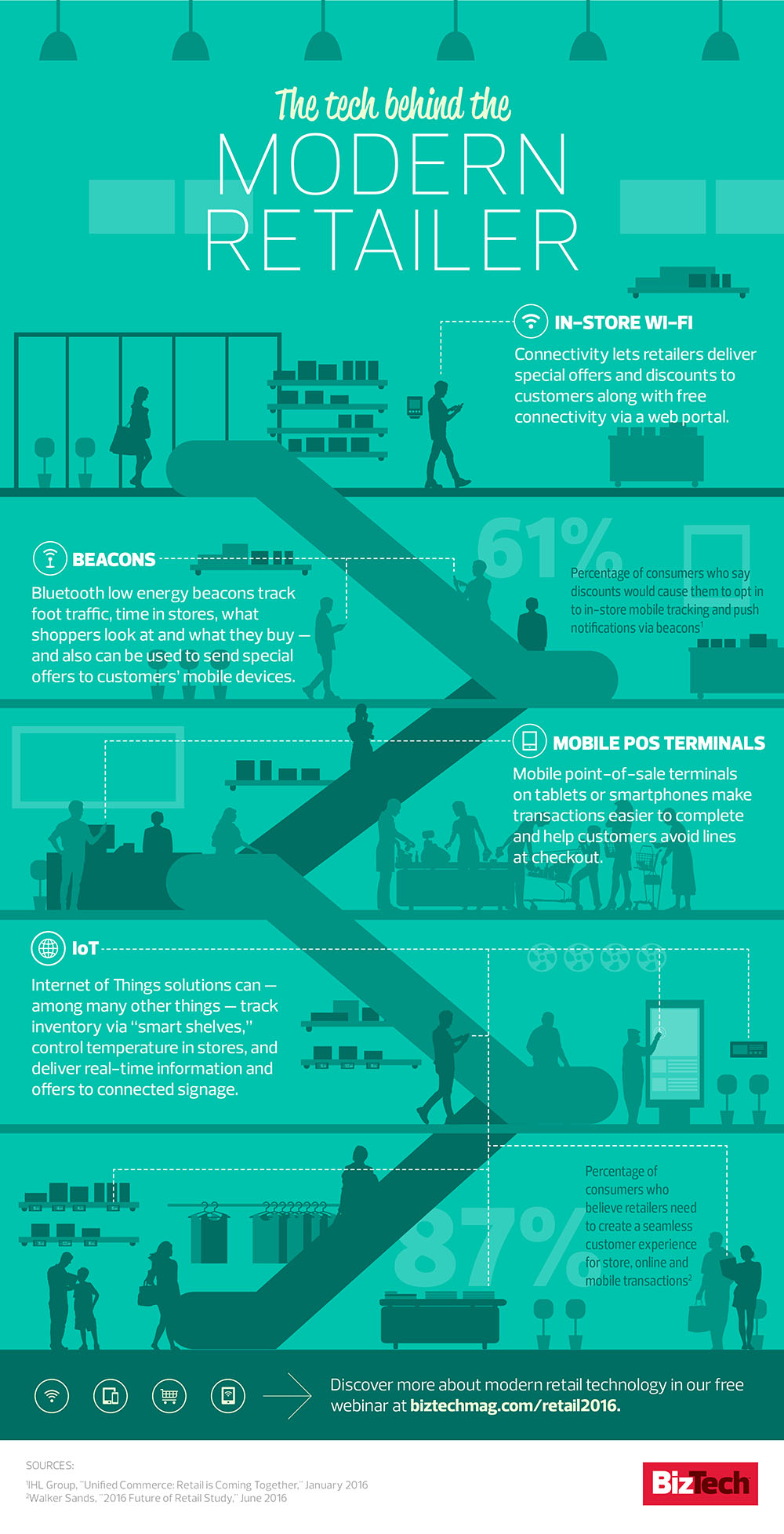 JasonBatterham/ThinkStock