5 Nonprofits That Help Women Get Ahead in Their IT Careers
By providing technical training and networking opportunities, these nonprofits help women change career paths or move up the ladder in the IT industry.
Women's History Month may be a time to celebrate women's great achievements, but for many, it's also a time to reflect on the challenges still ahead.
The National Center for Women & Information Technology (NCWIT), for instance, chose to release its By the Numbers infographic in March. The infographic focuses on statistics on women's participation in the tech industry.
According to US data, women held only 25 percent of professional computing jobs last year, despite making up 57 percent of the US workforce. Taking a look at IT leadership, NCWIT also reports that in 2015, only 17 percent of Fortune 500 CIOs were women.
Gender is not the only area of diversity where the IT industry is failing. The NCWIT infographic indicates that African-American women constitute only 3 percent of the professional computing workforce; Asian women make up 5 percent, while Hispanic women account for 1 percent.
In response to these and other statistics, enterprising women are setting out to make technology more inviting to women in all stages of their IT careers. Here are a few organizations making strong moves:
Black Girls CODE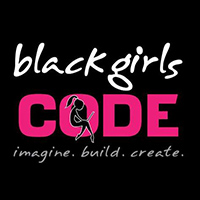 Founded by Kimberly Bryant in 2011, Black Girls CODE hosts weekend coding workshops that help girls of color develop the technology and computer programming skills needed in the workforce today.
Bryant talked about her motivation for forming the nonprofit in an interview with CNBC: "When we generally think of a computer scientist now, it does not look like a woman of color, it does not look of someone that is of Hispanic background. It's very much white male dominant. And that's important for us to show that black girls can code and they can do many other things in terms of a leadership standpoint in this field."
The nonprofit is finding plenty of support for its mission. Over the past five years, more than 5,000 participants ages 7 to 17 have gone through the program, which is set to expand beyond its current locations in nine US cities, as well as in Johannesburg, South Africa.
Rails Girls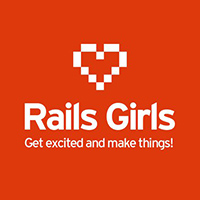 Teaching concepts like sketching, prototyping and basic programming, Rails Girls grew from a small workshop in Helsinki, Finland, to a worldwide sensation. The 6-year-old nonprofit has led to success stories like that of Joey Capolongo, who caught coding fever after joining a Rails Girls weekend seminar in 2013 and later left her job as a customer-service representative to start work as a junior quality-assurance analyst.
The organization's paid fellowship program, Rails Girls Summer of Code, takes its free weekend workshops a step further by giving women an opportunity to work full-time on an Open Source project of their choice for three months.
While founders Linda Liukas and Karri Saarinen designed the fellowship program to expand participants' transferable skills, Liukas told thisisFINLAND that the nonprofit as a whole has a much simpler mission. "Rails Girls is an attempt to give young women a fun and approachable first experience in software craftsmanship," she says.
Girl Develop It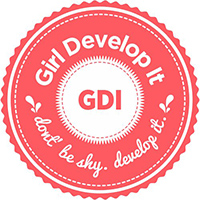 Programmer Vanessa Hurst and developer Sara Chipps started Girl Develop It six years ago with the aim of giving women the skills they need to find a place in the IT industry.
"There are no justifiable reasons for the dearth of women in tech: It's a bug," Hurst explained in an interview with The Huffington Post UK. "The lack of gender diversity in tech is caused in part by cultural misperceptions and the false notion that women simply don't like computing. We founded Girl Develop It in 2010 because we thought more women would want to code if there were affordable, encouraging opportunities for them to learn."
They thought right: Their very first programming class sold out in just 24 hours. Now, Girl Develop It serves more than 55,000 members across 52 cities and helps women of diverse backgrounds network and learn to code through meetups, workshops and more.
Women Who Code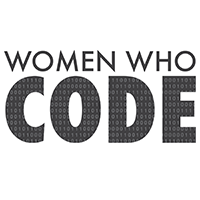 The 50,000 members who have joined Women Who Code since the nonprofit formed in 2011 have access to an impressive network of technology professionals, plus a weekly coding publication and a variety of tech-focused events, including expert talks and hack nights.
The organization's regularly scheduled study groups harness peer motivation to help women complete Open Source projects. They also give participants the chance to practice leadership skills, such as public speaking, in a nonintimidating environment.
"It may be a five-minute lightning talk at the beginning of one of our events on the same subject matter," CEO Alaina Percival said in an interview with BizTech. "That gives you the opportunity to give a talk, and then maybe your next talk will be at your company or at a conference. It helps you take that next step."
CodeChix
When CodeChix was formed in California in 2009, its goals went beyond recruiting and training female engineers.
Founder and executive director Rupa Dachere explained part of the nonprofit's greater mission in a segment filmed for KQED Newsroom: "Lately, there's been a lot of focus on the pipeline issue, as in getting more women to come into the industry, but not as much focus on the women that are already in there and that are leaving and the reasons for their leaving. So this is a very, very important topic."
To improve retention rates among female engineers, CodeChix leads its 1,500 members in technical training workshops that expand on the skills women practice in their day-to-day work. The hope is that by helping participants keep pace with the industry's ever-changing tools and technologies, women will be more likely to pursue — and land — career-advancement opportunities.
Black Girls CODE/Flickr
More On