What Tech Trends Are Top of Mind for Banks in 2014? [#Infographic]
The technology that drives the institutions that manage our money is set to break new ground in the new year.
The dollars and cents of everyday banking have pretty much gone digital. That's why hackers have found banks to be such a tasty target for their nefarious schemes. In addition to pilfering money from individual accounts, these cybercriminals are snatching up credit card and banking information and selling them for a handsome profit on the black market, according to an article from technology blog Motherboard.
Like credit unions, banks have cybersecurity at the top of their IT list for 2014. But banks are often the target of a specific type of cyberattack: distributed denial of service (DDoS). Recent research shows that the size of these DDoS attacks is on the rise. The average DDoS attack in 2013 was 2.64 gigabits per second, which represents a 78 percent increase from 2012.
Pulling together an assortment of surveys and reports, CDW has compiled this fact and more into a list of the most important technology trends for banks in 2014.
Check out the infographic below for more.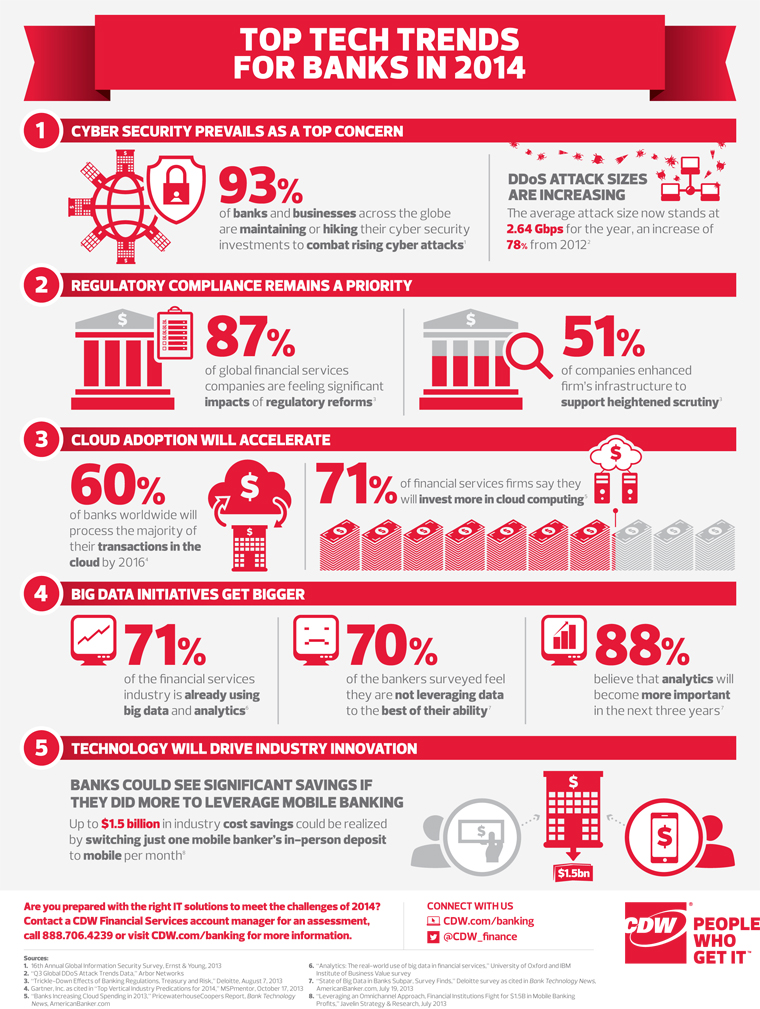 textfield