How Businesses Enable and Support Telework
Mobility and BYOD are making telework a must-have option for many companies.
Telework has gone mainstream at businesses of all types and sizes. Of course, it isn't for everyone, but for St. Louis–based industrial and office supply company Indoff, telework is how employees conduct business every day, says Director of IT Systems Shawn Faulkingham.
"We have over 400 sales partners in the United States, Canada and Mexico," he says. "And you could say that all of them telecommute."
Advances in mobility and networking technologies power today's work-from-home movement, says Mobile Work Exchange General Manager Cindy Auten: "Technology has evolved at such a rapid pace for keeping up with mobile trends, it has really opened the door to how companies can offer telework."
Although Indoff has provided support services to its sales partners since its founding in 1971, it wasn't until 1997 that the company started to directly support their computing needs. It now provides sales staff with an internally developed application to access procurement, business intelligence, and customer and vendor data.
"We give them the tools to do their job when they want to do it. All of those tools are available over the Internet through a browser," Faulkingham says. "No matter what device they have — a smartphone, tablet, notebook or desktop — they will be able to conduct business as an Indoff partner."
The company's tools have changed drastically over the years. When Indoff first started to supply apps to sales staff, for example, it was through terminal sessions using Citrix WinFrame on a closed user group virtual private network, which required extensive setup, configuration and maintenance.
"Now, since we deliver our web app through our own private cloud, there is no configuration — except to make sure that they have the latest browser versions and to ensure that their devices are functional and virus-free," Faulkingham says.
The IT team manages app updates and configurations remotely from corporate headquarters so staff never have to worry about patches or updates.
Indoff's bring-your-own-device (BYOD) policy lets salespeople use whatever technology they're most comfortable with. "We just design our applications to work with whatever device you would like to bring to the table," Faulkingham says.
Auten stresses how telework and mobility are two sides of the same coin. "The telework movement has pushed a lot of the discussion centered around mobility — enabling workers to have those productivity tools they need to get their jobs done when not in the office," she notes. And, as with BYOD, "the telework issue is really a policy and management issue."
Yahoo's telework ban, she adds, was a "good opportunity to revisit how managers are measuring the work output and performance of remote employees."
Voices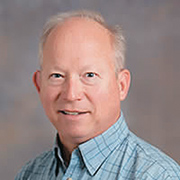 "To access our network, remote team members across the country utilize a Cisco VPN client that requires entry of login credentials and a local certificate to gain access. Once authenticated, users have access to all network resources as if they were working in our office."
— Ken Ray, Manager, IT Security, Quantum Rewards, Lake Tahoe, Nev.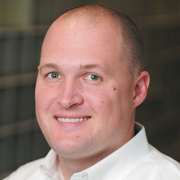 "We developed a simple tool that measures and records the broadband speed of remote workers back to our main data center. Remote work — more than ever — requires a clean and robust connection, and evaluating connection quality prevents many issues down the road."
— Randy Gross, CIO, CompTIA, Downers Grove, Ill.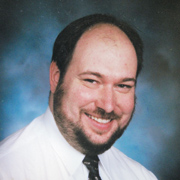 "Stolze Printing uses SonicWall VPN technologies to power our remote access needs. Authorized remote users are able to log in to our network and perform duties as needed in off hours, bad weather or other situations where coming into the office is undesirable. All authorized workers can access the network from whatever type of system they have at home or whatever portable device they're carrying."
— Randall Donaldson, IT Manager, Stolze Printing, Bridgeton, Mo.

XiXinXing/iStock/ThinkStockPhotos
More On