Router and Switch Features to Consider When Investing in New IT
There are plenty of great networking devices on the market, but it's important to align the right equipment with the right use case.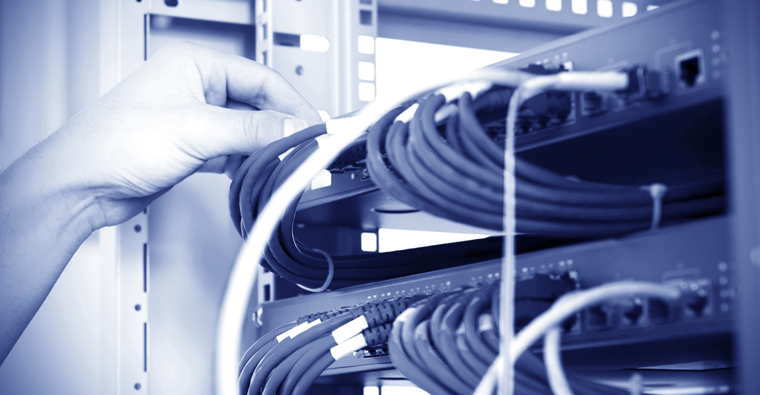 Credit: iStock/ThinkStockPhoto
Picking the right edge and top-of-rack switches requires careful consideration of the features that are needed to support a dizzying array of devices. Many organizations choose Cisco Systems as their core switching and routing provider, but the excellent interoperability of Spanning Tree protocols across vendors makes it possible for network administrators to embrace a variety of options.
The following chart lists some key differentiating features that can be used to narrow the focus.
| Consideration | Edge and Top-of-rack Switching Requirements | Why They're Important |
| --- | --- | --- |
| Stackability | Stacking of switches reduces management overhead. All switches in a rack or wiring closet should be managed as a single unit, interconnected with 10Gbps or higher speed links. | Management is hard enough; reducing the number of elements to worry about reduces the cost of maintaining a network. |
| Density | Switches should have 40 to 48 ports per 1U of rack space. | More networking means more ports, but no one wants to build bigger wiring closets or waste expensive data center space. |
| Uplink | At least two 10-Gigabit Ethernet ports should be available for uplink; four ports are recommended. In a stacking environment, these ports should be spread across stack members to minimize single points of failure. | Virtualization, backup to disk and wireless all push hardware much closer to its limits, which means that normal network utilization metrics need to be increased to account for new applications and higher densities. |
| Reliability and topology healing | All switches should support (and be configured for) 802.1s MSTP, which also includes 802.1w RSTP. | MSTP can increase network utilization by spreading the load across redundant links. RSTP ensures high availability by reducing convergence time for the spanning tree during errors. |
| Redundancy and reparability | Switches should have two separate power supplies (less important in edge devices than top-of-rack) and should support hot swapping of components that commonly fail. | Switch CPUs rarely fail, absent a lightning strike or improperly grounded connection, but power and cooling components are less reliable. Planning for their inevitable failure and minimizing recovery time keeps networks running smoothly. |
| Link aggregation | Switches must support large numbers of link aggregation groups, and the groups should be spread across multiple switches. This is a top-of-rack issue only. | Each server will need its own group; groups should be spread across switches to eliminate single points of failure. |
Router Attributes to Consider
A router isn't always just a router. Telecommunications equipment vendors don't simply build a single product line, they design devices to provide optimum performance in different environments. Picking the right device begins with narrowing the options based on where in the network the router is going and the services required of it. While it's tempting to buy one large router rather than several small ones, manageability, fault tolerance and network topology often make multiple specialized devices a better choice.
The following chart identifies the key types of routers used in most enterprise networks and the selection factors to consider.
Function/area of network
Key features and differentiating factors
Network core

Performance: nonblocking design to handle very high speeds

Density and scalability: high port count or expandability for 1/10/40/100Gbps; no-reboot upgrade and module swap

Reliability: multiple power supplies and cooling systems, all hot-swappable; protocol support for Virtual Router Redundancy Protocol (VRRP) and Multiple/Rapid STP

Nonstop operation: "zero downtime" software upgrades

Routing: support for interior and exterior gateway routing protocols, including IPv6

Internet edge

Interface flexibility: Ethernet/Fast Ethernet/Gigabit Ethernet as well as common WAN interfaces (DS1 to OC3)

BGP routing: scalability to four simultaneous Internet BGP peers with full routing tables (or more, depending on enterprise requirements)

Routing control: full management of route import and export across sessions and protocols

IPv6 support: data, control and management plane support for IPv6 Traffic management: quality of service/class of service definition; traffic shaping

Security services: control plane and management plane protections, efficient access control lists for basic filtering, IETF Bridging Control Protocol 38 (BCP38) configuration

Branch office

Basic/required services for most enterprises:

WAN connectivity: Ethernet/Fast Ethernet/Gigabit Ethernet, 3G/4G/LTE backup, xDSL, T1/E1/T3/E3 options

Traffic management: traffic shaping, prioritization and policing Basic security: device threat control; basic ACL filtering

Reliability: high-availability features, such as multiple power supplies, and industry-standard HA protocols, such as VRRP

VPN: site-to-site VPN using the IP Security (IPsec) protocol Efficiency: energy and space efficient; low noise

Optional services that may be appropriate in some environments:

Security services: firewall, content filtering/URL filtering, anti-malware, intrusion prevention, telephony session border controller

Remote access: user-to-site VPN using the Secure Sockets Layer protocol

Branch services: telephony services integrated, wireless services integrated, virtualization hosting for branch Windows/Unix services

Network optimization: protocol and application acceleration, compression, caching

WAN/MPLS or VPN edge (enterprise aggregation to branch office over private or public services)

High interface count: Ethernet/Fast Ethernet/Gigabit Ethernet, as well as common WAN interfaces (DS1 to OC3) with high fan-out

OSPF (or Other Interior Gateway) support: scalability to many routing peers, management and control of routing import/export VPN and tunneling: site-to-site tunneling using IPsec and generic routing encapsulation Traffic management: quality of service/class of service definition, traffic shaping

Reliability: multiple power supplies, hot-swappable WAN and LAN modules
To learn more best practices, insights and strategies on routing and switching, read our "Ultimate Guide to Routing and Switching."
iStockPhoto/ThinkStockPhotos
More On