VDI Paves the Way to BYOD at Law Firm
In addition to improving mobility, desktop virtualization aids mobility management.
When the economy went into a tailspin in 2008, senior IT managers at Foley & Lardner knew the law firm had to change the way it delivers desktop support services.
IT staffing cuts in 2009 took the department beyond "doing more with less," so something had to give, says Rick Varju, director of engineering and operations at Foley. It would no longer be able to deliver the same high level of support that the attorneys and staff had come to expect unless it found a new way to deliver desktop services.
The challenge facing the Foley IT management team was to reduce costs, deliver IT more efficiently and find a way for the firm to embrace the new and growing bring-your-own-device trend.
Foley has 21 offices, 18 in the United States and one each in Brussels, Shanghai and Tokyo. Varju supports 2,300 users, including 900 lawyers, many of whom started to bring their own notebooks, smartphones and tablets to work from 2009 to 2010.
In October 2009, the firm began replacing all desktop systems with HP t5740 thin clients packed with the Windows Embedded Standard operating system and VMware View desktop virtualization software.
The move to a VDI was followed in 2010 by Foley's "Technology Allowance Program." Through this BYOD effort, firm lawyers receive a device allowance of $1,500 a year (up to $3,800 over three years) to purchase whatever mobile technology best fits their business and personal needs. Lawyers typically spend the money on notebooks, tablets and smartphones, he says, adding that when they work in the office, they use the thin client machines.
"With the thin clients, and VMware View and BYOD that encourages the attorneys to bring their own mobile technology, we're finally able to deliver desktops as a service," Varju says. "We can deliver a user's desktop to them anytime, anywhere and on any device, as long as they have an Internet connection."
The combination of thin clients with the desktop virtualization software also minimizes the "tech touches" traditional PCs required, which was one of the primary drivers behind the decision to deploy VDI, Varju says.
"The virtual desktops are centrally managed, so it's now possible for us to spin up a virtual desktop in minutes as opposed to hours or days," he says. "Once the virtual desktop is provisioned, all we have to do is hook up a thin client on the user's desk."
Although the law firm saves about $500,000 annually from the program, Varju points out the new VDI did require a significant investment in back-end technology. The firm has invested in six VDI server clusters during the past three years, based on IBM System x3850 X5 Series servers, as well as NetApp FAS3240 storage area network equipment. The clusters can accommodate up to 2,400 virtual desktops.
"This was a big investment, but we were able to demonstrate how the firm would save hundreds of thousands of dollars during a three- to five-year period, plus be able to embrace BYOD and add efficiencies by delivering the desktop as a service."
Voices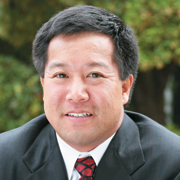 "VDI provides our employees a consistent experience, whether they are sitting at their desk, working from home or accessing the network while mobile."
— Rand Morimoto, President, Convergent Computing, Walnut Creek, Calif.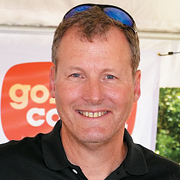 "All of our field salespeople and managers use the virtual desktop to access our server information. We store a lot on our server, such as data about change orders and quality control, so having that access is valuable to our business."
— George Aiken, President, Savvy Homes, Raleigh, N.C.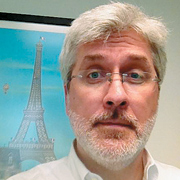 "The real benefit of VDI is the consistency and ease of rollout of the image. We can manage images centrally now as opposed to touching each desktop."
— 
Vic Peterson, CIO, Stinson Morrison Hecker, Kansas City, Mo.
Stockbyte/ThinkStockPhotos