Remote Managed Services Gives Law Firm a Friend in IT
By partnering with CDW, Taft improves network availability for its growing workforce without adding significant costs.
Anonymity isn't on the list of characteristics Brian Clayton wants in a managed services provider. As the CIO of a large law firm that has focused on building relationships since 1885, Clayton values partners who are willing to invest their own reputations.
"It's important that they smile when we smile and bleed when we bleed," says Clayton, who leads the technology organization supporting Taft. The regional law firm, with roughly 600 employees, proudly draws its name from two sons of President William Howard Taft: former U.S. Senator Robert Taft and former Cincinnati Mayor Charles Taft.
Today, the firm represents individuals and businesses, with needs ranging from local to international, from its offices in Cincinnati, Cleveland, Columbus and Dayton, Ohio; Indianapolis; Northern Kentucky; and Phoenix.
In Pursuit of a Partner
The firm's IT group focuses on user experience as its indicator of success. To maintain consistent network behavior and availability for its far-flung workforce without adding significant costs, Taft has migrated its IT infrastructure to CDW Remote Managed Services.
The journey began in 2006, when Clayton came on board as the law firm's technical operations manager. He began the search for a provider that could also act as the firm's IT lifecycle coordinator.
"We needed someone who would provide guidance on the best solutions for our needs," he says. "And we wanted a partner that would track equipment lifecycles to help us see around technology corners."
Following initial conversations with Brian Hamad, an advanced technology account executive at CDW, Clayton traveled to Chicago to tour CDW's ISO-certified testing and configuration center. "We met with CDW engineers who represented key products or initiatives that were currently not supported at Taft to the level we needed," Clayton says.
A shared vision was key to developing the relationship, Hamad points out. "Brian had a long-term vision of how Taft's IT department should be supported, but he lacked a partner — focused on Taft's needs — to help design, plan, improve, measure and control all the different facets of IT," Hamad says.
Over time, CDW demonstrated a commitment to Taft in multiple ways, Clayton says. The focus always is on resolving whatever problems or needs arise, whenever they arise, he says.
A Managed Move
Fast-forward to late 2011: Clayton had become CIO, and as part of that job, he had been given the responsibility for the other teams within IT, including litigation support, docket and records management. Additionally, a series of mergers had quadrupled the firm's size, requiring the absorption of multiple data centers, systems and applications from the merged entities.
"We were supporting five data centers and more than 50 terabytes of storage in total," Clayton says. "We had a large percentage of active storage for litigation support alone, which we put on a separate server and storage system to ensure appropriate ­performance."
With the disparate systems and data centers, pressures involving mobility and lawyers' seeking access to systems at all hours of the day and night, Taft's IT staff found itself spending more time putting out pop-up technical fires than working on business-critical functions.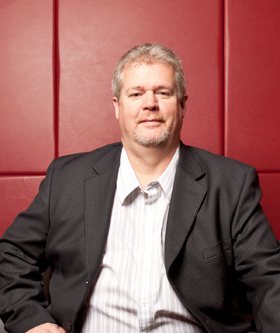 Photo: Jonathan Robert Willis
"We were spending significant consultant resources on reacting to situations and resolving issues and not adding the value we intended," says Taft CIO Brian Clayton.
"Our maintenance windows were quickly becoming nonexistent," Clayton says. "And, we were spending significant consultant resources on reacting to situations and resolving issues and not adding the value we intended. We needed to get back to advancing the ball."
In a bid to become a more proactive IT organization, Clayton and his team began investigating the viability of migrating the Taft infrastructure to remote managed services. "By moving to managed services, we envisioned keeping our overall budget the same while shifting to a proactive posture."
After some due diligence, Taft narrowed its choice of potential managed services partners to CDW and another provider. Both of these providers had demonstrated their commitment to Taft and its success. Both had a long- proven product and service catalog. Both were always looking around the corner for the next need.
"We participated in long, detailed meetings with the engineers who would be managing our systems," Clayton says.
"We wanted Taft to begin to form a relationship with the actual senior engineers who would be charged with managing their systems," says Andy Brolin, a solutions architect in CDW's Managed Services Division.
For Clayton, CDW's ability to demonstrate its level of investment to his staff was critical. "I wasn't just asking my team to turn over monitoring physical servers and then sending out alerts. I was asking them to allow someone else to become a part of the internal team and manage the environment," he says. "This was a significant change for us."
By March 2012, the contract was completed for ­Microsoft Windows, Exchange and SQL server systems, as well as NetApp storage management and VMware vCenter Server virtualization.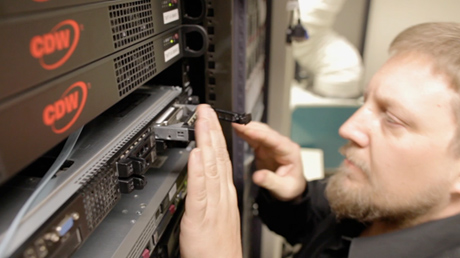 Check out this video case study showcasing Taft's IT operations: biztechmag.com/TaftVideo
Next came the process of transitioning systems and applications to one of CDW's managed services, which began with an exhaustive review of the technologies in the firm's environment and discussions about why various design decisions had been made in the past, what changes needed to be made and how to get back in line with IT Infrastructure Library (ITIL) best practices.
"When we're finished, we'll have an appropriate amount of physical and virtual servers at the primary data center and duplicated at the disaster recovery site," he says. "We will be hosting production, litigation and our virtual desktop environments in these data centers."
Next Up: Networks and More
Long a Cisco Systems network shop, the firm also has recently adopted Cisco Unified Communications, including Voice over IP telephony and video.
"As the data center consolidation and UC initiatives proceed, our plans are to move our LAN, WAN and UC maintenance under the managed services umbrella too," Clayton says.
Waiting in the wings is a virtual desktop project for the firm's HP workstations and notebooks, as well as a bring-your-own-device initiative that will let users access firm IT assets from their personal iOS, Android and Microsoft Windows devices.
Clayton notes that none of these new initiatives would be easily completed without the move to managed services.
"We receive true Tier 3 service," he says. "With CDW's expertise, we have peace of mind as well as advanced technical knowledge. When we're ready to move to a collocation environment, we know they can help us through it."
Jonathan Robert Willis