Why More SMBs Are Reaching the Virtualization Tipping Point
Corporate leaders share reasons for migrating to virtualized infrastructure.
XP Power had a problem. The power supply manufacturer for the industrial, healthcare and technology industries was running out of data storage at its Sunnyvale, Calif., manufacturing and logistics facility.
Matt King, senior IT systems analyst, was desperate for a solution that would enable the company's engineers to share massive CAD drawings without affecting performance. "Our main production server had only 100 gigs of storage left," he says. "I was freaking out."
But the more King thought about buying another server, the more he realized the best solution was to virtualize his entire data center. A virtual environment would let him add storage on the fly. By going from eight physical servers to three HP ProLiant DL360s running VMware, all connected to a 12-terabyte EMC storage area network (SAN), King could solve XP Power's storage problem, increase network performance, decrease maintenance and save money — all at the same time.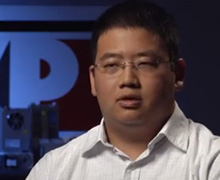 Learn more about XP Power's virtualized environment in this CDW video case study.
King's first challenge was to present management with a business plan that justified the initial investment despite a global economic downturn. A major selling point was the disaster recovery benefits that come with going virtual, says King. "I drew up a budget that showed how this could keep us from having to buy duplicate servers," he says. Virtualized storage also makes it easier for the sales team to share CAD drawings and spec sheets with customers. "Once we were able to show management it would save them money in the long term, that's what made the difference," he says.
Last summer the IT team virtualized its northern California location and plans to do the same for its southern California site. Eventually, those deployments will serve as a test case for virtualizing the company's global data center in the United ­Kingdom.
Formerly a technology solely for large enterprises, virtualization has become a viable strategy for small to medium-sized businesses as well. For those still ­wondering if they're ready to take the plunge, here are some telltale signs that it's time to virtualize systems.
Business Is Booming
For WCC Internet Technologies, a nine-person web design and IT services firm in Salina, Kan., the time to virtualize came when it couldn't add enough employees or hardware to handle the growth of its business.
What is server virtualization's greatest impact on data center management?
35% Improved disaster recovery
30% Reduced hardware maintenance
23% Reduced data center footprint
8% Lower power and cooling costs
4% Easier migration to the cloud
SOURCE: CDW poll of 353 BizTech readers
"We started using virtualization five years ago just to stay on top of the technology," says Brent Sadler, chief technology officer. "Then we realized it made things easier to manage and let us handle more clients with fewer employees."
With a data center featuring about 50 physical servers running several hundred virtual machines, WCCIT hosts hundreds of websites and serves as an offsite IT department for dozens of local businesses. The tipping point came when it began to attract high-end clients with greater demands for uptime, redundancy and clustering, Sadler says.
"Without virtualization, we would not have been able to do that at a cost that was affordable," he adds. "We try to pick the best technology and standardize on it, to keep our costs low."
Disaster Recovery Needs Improvement
For Rodey, Dickason, Sloan, Akin & Robb, a 150-person law firm with offices in Albuquerque and Santa Fe, N.M., virtualization has provided amazing efficiencies and cost savings, says Information Systems Manager Jim McCue. But even more valuable is the peace of mind it has brought by modernizing the firm's disaster recovery plans.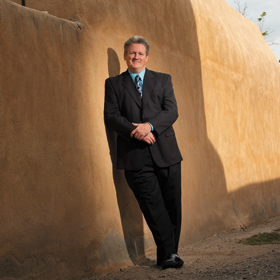 Photo: Chris Corrie
Jim McCue improved a law firm's disaster recovery stance by mirroring data centers to a SAN.
"Before we virtualized, we really didn't have a great DR plan," McCue concedes. "We were just backing up to tape and copying to disk. For DR, our main option was to use server-based replication with server agents."
Using VMware, snapshots of both data centers are stored on a SAN and mission-critical servers are replicated between the two locations a few times a day. McCue can move a virtual machine from one server to another without any interruption and ­upgrade physical servers without causing any downtime.
Storage Needs Are Off the Map
Like XP Power, the Gynecologic Oncology Group, a national cancer research organization, was driven toward virtualization by the need for a shared storage environment, says Scott Gould, senior network and systems analyst at the group's statistical data center in Buffalo, N.Y.
About four years ago, a technician made a mistake that corrupted a 500-­gigabyte RAID 5 array, Gould says. Fixing the problem took days, and convinced the staff they needed a more resilient and flexible shared storage solution for the group's roughly 50 researchers and scientists.
That's when GOG began to adopt ­VMware, slowly at first, then with increasing speed. "Once we saw what virtualization could do, it didn't take us long to reach the VMware Enterprise Plus level," Gould says. "We've adopted a virtualize-first attitude."
GOG went from about 30 to 40 physical machines to a five-host cluster running about 40 virtual machines, using a 10TB unified storage platform. Shared storage boosts flexibility and eliminates the guesswork of provisioning.
"We've thinly provisioned each machine with 100GB of storage. If a machine needs more, it's easy to add it; if it needs less, we can move that storage somewhere else," Gould explains.
Servers Are Approaching End-of-Life
If you need to replace aging physical servers, virtualizing them is a no-brainer, says Jerry Irvine, CIO of Prescient Solutions, an IT services firm in Chicago. Prescient deployed server virtualization about four years ago, says Irvine, and has never looked back.
21%
Percentage of SMBs that plan to adopt virtualization in 2012
SOURCE: Global Disaster Recovery Index (Acronis, 2012)
"When virtualization first came out, we all had to decide, Do we get into it or not?" he says. "There were a lot of complex configuration and licensing questions that had to be considered."
Now it's no longer a question, he says. "If you've got more than one server, you need to virtualize."
Initially, the key benefit of virtualization was cost savings. But the real return comes from the level of fault tolerance a virtual environment provides, along with the ease of configuration and management, Irvine says.
"You just can't provide that level of resources or availability in a nonvirtual environment," he says.
Cody Pickens