For the Love of Smartphones [Infographic]
T-Mobile asks smartphone lovers how far they'd go to get back their mobile device, and more.
What's love got to do with it? When it comes to smartphones, everything.
T-Mobile commissioned a survey to learn more about users' dedication to their mobile devices. Interestingly, respondents said they were willing to fight tooth and nail for their smartphone babies.
According to the telecom company's infographic, 27 percent of respondents in the southern and western states in the nation would be willing to fight a thief to get their smartphone back. And 21 percent of respondents in the remaining states said they would do the same. It sounds like Southern hospitality goes right out the window once someone lays a hand on another person's smartphone.
Check out the full infographic from T-Mobile, via GottaBeMobile, below.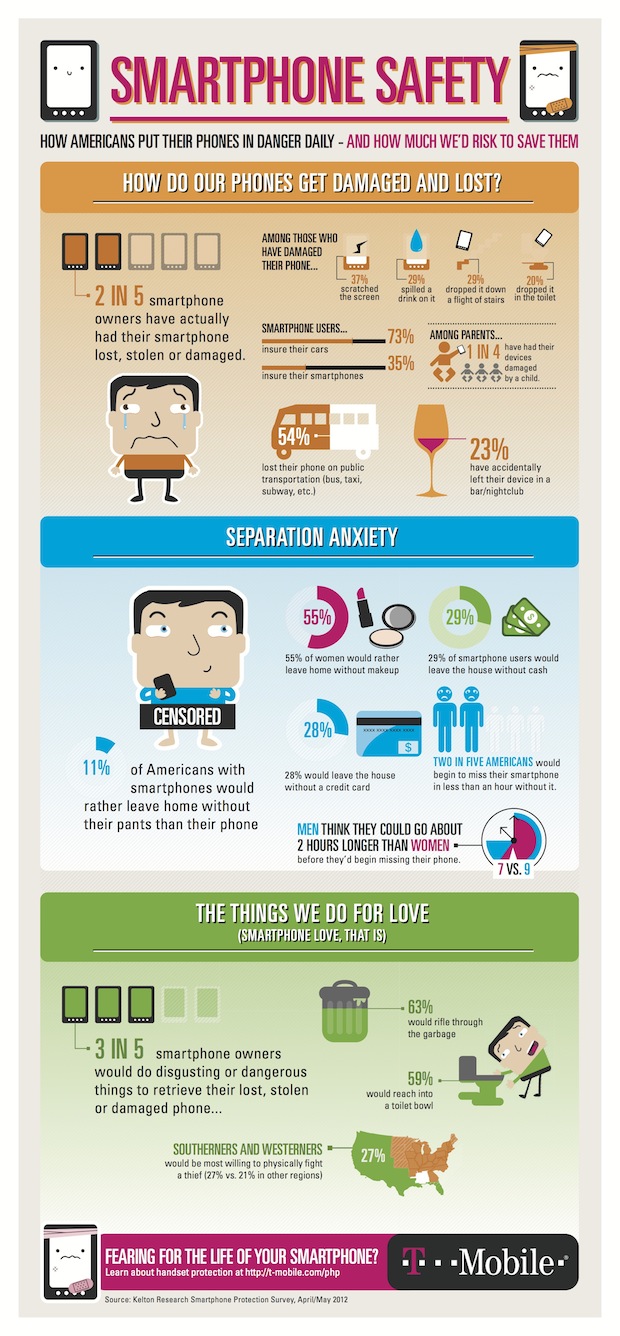 textfield
More On