Outsourcing IT Lets Small Businesses Focus on the Business
Companies can save money, gain efficiencies and focus on achieving their business visions by outsourcing their IT.
Lisa Morris at the Safety Council of the Texas Mid-Coast already had a lengthy to-do list when her boss asked her to oversee phone, network and computer upgrades for the new 22,000-square-foot facility the safety training company was building.
Morris, the council's assistant director, was viewed as the most technology-savvy of SCTMC's 10 employees, but she acknowl­edges that was a dubious distinction. "I'm smarter than the average user, but I'm definitely not a technically proficient person," she says. "The more I got into it, the more I realized that I didn't really know what I needed to know to accom­plish this by myself."
Like a lot of other small-business decision-­makers, she decided to seek help outside SCTMC, located in Port Lavaca along the Texas Gulf Coast. After ­research, Morris chose CDW to take on the first and most basic IT need of the council: acquiring new computers that could run its web-based training coursework.
A CDW engineering team translated the council's business needs into technical computing requirements, ultimately equipping SCTMC with 84 new HP 505B ­Athlon II computers boasting 2.8 gigahertz of RAM for added processing power. CDW agreed to provide imaging services and to outfit all computers with the required software, includ­ing the proprietary Primus Course Launcher, and to store the products until the new facility was completed.
"It took that entire process off my hands and saved me a whole lot of time, headaches and trouble," ­Morris says, noting that CDW had previously helped her replace an analog phone system with a Voice over IP network. "Being able to lean on someone who specializes in this and knows exactly what they're doing kept me sane, quite frankly, and that is worth a whole lot to me."
Morris has since hired a full-time network administrator to maintain the instructional computers and write new course content. But she plans to outsource all other IT needs that arise, including ­anything for the VoIP system, audio-­visual equipment and security. That will let her and other council employees focus on meeting growing demands for training services.
"Our board of directors has decided that they want massive growth, and they want us to branch out," Morris explains. "It will be nice to have someone else worrying about IT because we'll definitely have our plates full with regular work."
The Shifting Perspective on Outsourcing IT
Outsourcing IT is hardly a new concept, but the model is becoming more attractive to small businesses in today's mobile and fiercely competitive economy, says ­Robert Eastman, managing director for SMB ­Research. Technology evolves so quickly that any one person, even one focused on IT, might have trouble keeping up with tactical and strategic functions that could help a particular business, he says.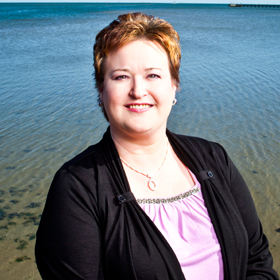 "It will be nice to have someone else worrying about IT because we'll definitely have our plates full with regular work."
– Lisa Morris, Assistant Director of Safety Council of the Texas Mid-Coast
"The fact is, no matter how much time you think you might have to spend on managing IT and researching it, it's very tough to argue that you could do it more efficiently than a company that does only that for a living and does it all the time," Eastman says.
Interestingly, even companies sold on the concept of outsourcing often tweak the use of it.
Take Salo, a staffing and placement services company based in ­Minneapolis. It originally relied on an assortment of onsite and offsite service providers to manage its IT environment. For many years, an operations manager on staff oversaw the various providers, but the model simply wasn't sustainable as the company grew, says Salo Chief Financial Officer Denise Doll-Kiefer.
Last spring, the company decided to move all its IT functionality to a single provider that offered a portfolio of cloud-based applications and infrastructure support, including network monitoring, PC and application support, integration, customization, data backup and support for VoIP telephony.
"One of our biggest objectives has always been to have a cutting-edge culture, and that means keeping up with the most cutting-edge technologies on the market," Doll-Kiefer says. "Going with a single hosted-services partner has really given us the opportunity to have that culture on a continuous basis."
Even so, the move took time. Doll-Kiefer spent months vetting a small number of qualified providers before making her choice. The rollout took place, and the company took a lot of time preparing its users, who found it disconcerting to suddenly switch from a relatively high-touch environment to a virtual one.
"They wanted to be able to tap the operations manager on the back and say, 'I have this issue. Can you take care of it?' " she says. "Now they can pick up a phone 24x7 and call the help desk; but they didn't see a person, and that was an adjustment."
Outsourcing Hurdles and ROI
Salo was wise to take extra time doing upfront research and preparing its users, Eastman notes. One of the biggest challenges in hiring a provider, whether seeking to outsource a few IT needs or the entire operation, is finding a provider that's the "best fit" for the requirements.
"If you just pick a provider through a Google search or because they happen to be down the street, you run the risk that you'll end up with the right technology that's used in the wrong way, or with the wrong technology altogether," Eastman cautions. "And that would mean your capabilities aren't as advanced as your competitors or you have to go back and find another vendor, which is a real drain on your resources."
Done right, though, outsourcing offers plenty of potential benefits, including improved efficiencies, the ability to make IT a predictable line item cost, and access to highly trained IT specialists. Eastman notes that although some businesses have enjoyed a 25 to 50 percent reduction in their IT costs through outsourcing, actual return on investment can be difficult to measure and validate. Why? Because the key advantages often are intangible, such as peace of mind and time to focus on the company's business goals.
"It would be a mistake for small businesses to reject the idea of outsourcing IT just because it's hard to quantify ROI," he says. "There comes a time when it just makes sense for your business, and that has to be your ROI."
Phoebe Rourke-Ghabriel