Mobile-Device Management: Keeping Track of One Sales Force's iPads and iPhones
Absolute Software's Absolute Manage MDM lets flooring company manage handheld devices from a single console.
Being mobile is essential to the sales force at Laticrete International. About 50 sales reps for the Bethany, Conn., designer and manufacturer of tile and stone installations use iPads instead of notebook computers to show products and materials to customers and potential clients.
Brad Lesh, Laticrete's network manager, knew that implementing central device control would be vital for the management and security of the iPads, as well as for user productivity.
Absolute Software's Absolute Manage MDM software makes access to mission-critical applications more convenient for both Lesh and the sales team. They use 15 company-approved applications, including iAnnotate for making notes in PDF files, FileBrowser for transferring documents and Jump for remotely accessing PCs. The Absolute Apps program on users' devices acts like an electronic portfolio for all of the Laticrete apps.
"I can put all our company-issued apps in one location," Lesh says. "Without it, it would have required me to do a lot more work on training — getting the user to go to the App Store, search for the app, click on the app and download it — as opposed to going to one location where they can see a list of company-approved apps and click on them. And I can push out an app to all the iPads."
Lesh also uses Absolute Manage MDM to enforce security policies. He can prevent employees from "jail-breaking" devices or installing unapproved apps. And if a device is lost or stolen, which Lesh says has been the case with several iPads, he can lock or wipe it remotely.
Laticrete also uses the Absolute program to manage users' iPhones. "If I get a new iPhone in, I can load the Absolute software and within the management portion, I can drag and drop the user's phone into an e-mail setup policy or a virtual private network policy," Lesh says. "It's given me the time I would have used showing the user how to set up their e-mail to do something more productive." He expects to add in corporate Android devices too, now that the latest version of Absolute Manage MDM can support them as well.
Currently, Laticrete uses the program to manage 80 iOS devices, and Lesh plans to set up an additional 100 devices over the next six months. "Any new device that we hand out will have the software on it," he says. "I know there are a million things we can do, but we haven't gotten to all of them yet."
Voices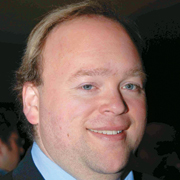 "Without mobile-device management, our corporate data would be at risk because it would be available on smartphones that we would otherwise be unable to lock down, remotely wipe or control the security policies on."
— Willem Bagchus, Messaging and Collaboration Specialist, United Bankshares of Charleston, W.Va.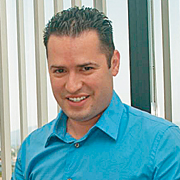 "MDM ideally balances IT management and security requirements while embracing and endorsing device choice for our employees. It's also allowed us to streamline the end-to-end activation procedure, saving us considerable time and resource costs."
— Nelson Saenz, Vice President of IT, Active Interest Media, El Segundo, Calif.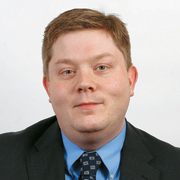 "Security policy management and rapid device deployment: These features have allowed IT to manage the policy and phones, but not spend an absurd amount of time managing each device and each user individually."
— 
James Gordon, Vice President of IT, Needham Bank, Needham, Mass.
textfield
More On