Curse Builds a Private Cloud to Reduce Downtime and Grow Quickly
One of the top resources in online gaming builds out a robust infrastructure that can keep up with its rapidly expanding community of passionate gamers.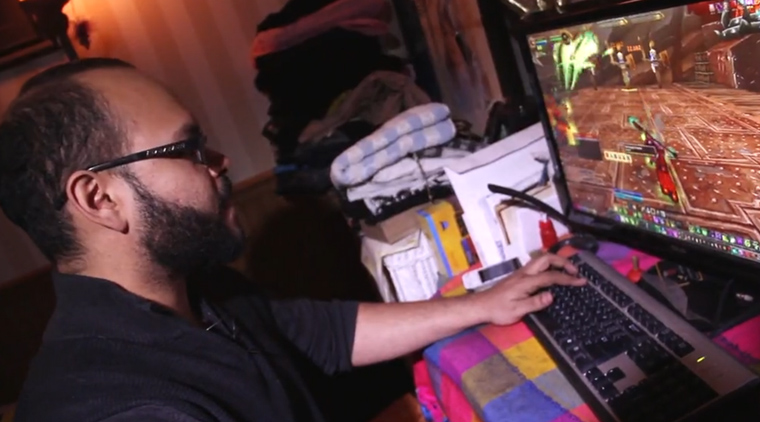 Angel Santiago of Bowie, Md. is an avid gamer and a fan of Curse's sites and online resources.
Gaming isn't just a hobby; it's a passion and a way of life. And for gamers who start early, picking up a controller can sometimes precede mastering the alphabet.
"I actually have been gaming since I was probably 4 years old or so. You know, I got a Nintendo, played a heck of a lot of Mario," says Curse Chief Technology Officer Michael Comperda.
This early start with gaming — which is common, since video games went mainstream in the 1980s — has ballooned into an enormous industry. But the folks at Curse, an online resource and community of sites for gamers, specialize in a specific segment of gaming that caters to a different audience compared to what casual gaming systems like the Nintendo Wii or Xbox do.
"Curse is really about online games that demand lots of research and interacting with people. I started playing MMOs with a game called EverQuest, and a company like Curse can make your game experience so much better," Comperda says.
"If you're a World of Warcraft player and you go to one of our websites, you're gonna see really in-depth news coverage that actually tears apart every single thing in the game and does a comparison side-by-side, so I like to say that we're about the core gamer," he adds.
World of Warcraft and Beyond
The company got its start building out add-ons for World of Warcraft, but now it supports 50 million unique visitors a month across its portfolio of sites, which cover numerous games. The company has planned its growth strategically, and it quickly found that its infrastructure didn't allow it to scale rapidly enough to keep up with its business.
"We're currently growing at a rate of 15 to 20 new wikis a week. Gamepedia is our wiki platform for targeting gamers, and it started off with just a handful of wikis that we had before," says Curse Director of IT Bryan McLemore. "Without the ability to rapidly create these new additional environments on the back end, we couldn't support that level of growth."
So last September, the company built a private cloud with three separate availability zones that have dedicated compute, storage and networking resources. The difference in IT infrastructure has had a noticeable impact on the business, since zones can be taken offline for maintenance without disrupting access to Curse's sites.
"Before, every time we had to do planned maintenance, it was sort of a business consideration. 'Can we tolerate this amount of downtime this week or this month?'" Comperda says. "Now, when we have to do any sort of maintenance, it's not a problem at all."
To learn more about Curse's agile infrastructure overhaul, watch the video case study from BizTech below.
textfield
More On