Eric Trump Says Technology Is Critical to Building the Ultimate Guest Experience
The Trump Organization upgraded everything from Wi-Fi to lighting control systems after it acquired the Doral Miami resort.
Eric Trump and his family — his father Donald and his siblings Donald Jr. and Ivanka — have been very hands-on with the renovation at the Trump National Doral Miami resort.
They're overseeing architectural designs and hand selecting everything from outdoor tiling to technology, and conducting onsite visits regularly to ensure the project is on track and up to their standards.
"Like everything we do, it's a family effort," says Eric Trump, who serves as executive vice president of development and acquisitions for the Trump Organization, which now owns 15 golf courses and manages 11 hotels worldwide.
In a recent interview, he discussed the Trump National Doral Miami resort acquisition, the resort's $250 million renovation and the importance of technology to the property.
BIZTECH: What was it about Trump National Doral Miami that attracted you to purchase it?
TRUMP: Miami is such a hot market. The weather is amazing. And geographically, from an economic, cultural and diversity standpoint, the way it attracts South American business, it really is a gateway for the United States to a very large and powerful portion of the world. We were able to find 1,000 acres that's the best property in all of Miami, and we were able to buy it at the lowest part of the market. The property has such an amazing reputation, and for all those reasons, we bought it.
BIZTECH: What is your overall vision with the Doral property, and how important is technology to your vision?
TRUMP: It has to be the best. It's what our brand is built on and what the Trump name signifies. It has to be the most luxurious.
As for the second part of the question, technology is really everything. Let's take the macro perspective first. If you go online, you will find reviews with accurate accounts of the property, the stay and the staff. It makes us have to be very good at our jobs. The guest experience is everything.
On a micro level, technology is part of everything we do. The biggest Fortune 500 companies come to Doral for its hotels and meeting spaces and those events have to be executed perfectly. Money has to be made. Deals have to get done. Everything from Wi-Fi to lighting control systems, sound control systems and the integration of technology is so critically important to a major convention, and that's what we've done.
There are so many aspects of technology at Doral, whether it's guests actually using the technology, our hotel staff utilizing it to better manage our guests' experience, or our engineering staff using it to oversee controls and to gain operational efficiencies.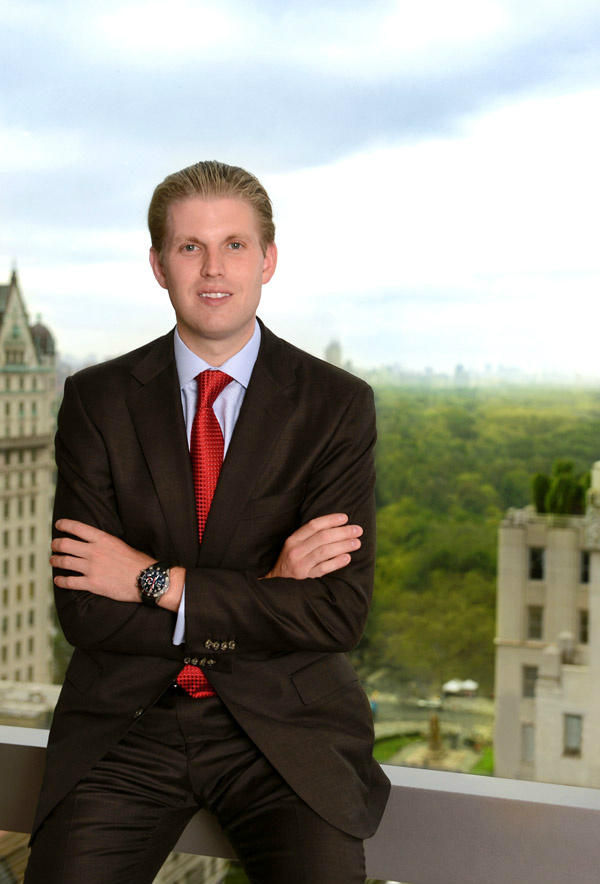 BIZTECH:You've built redundancy throughout your IT infrastructure. What's the strategy behind that?
TRUMP: Having systems that are redundant and systems that have backups and have backup generators so they don't go down is critical. If there's a storm and we lose power, we still have to serve our guests. A storm doesn't make a guest leave a hotel. A lot of times, it may make guests check into a hotel. We need to service their needs. It's no different if it's a beautiful, sunny day. When companies have thousands of employees onsite, we have to host the best receptions and meetings because it's the reason they come back to us. Their IT needs have to be satisfied in every way.
BIZTECH: You've accomplished a lot with Doral in just a year. Are you proud of the progress you've made?
TRUMP: We did the vast majority of the property in seven months. We've completed half the guest rooms. We've made the Blue Monster golf course a better course. Plus, all the IT work that we just discussed. What we've done is nothing short of incredible. When people show up in March (for the WGC-Cadillac Championship), they won't recognize the property. We gutted the buildings and started from scratch. We will have the best hotel rooms in Miami, and we definitely have the best ballrooms. I don't think anyone expected the kind of transformation that we always explained would take place. But I think we surpassed ourselves. We did a phenomenal job with it.
BIZTECH: Why did the Trump Organization choose CDW for much of its technology?
TRUMP: They have a tremendous amount of experience. We've known them for a very long time, and they've always done a great job.
To learn more about the IT overhaul at Trump National Doral Miami, read our feature story, "Trump's Doral Golf Resort Returns to Grandeur with New Tech."
The Trump Organization
More On