IP Surveillance Cameras Optimize Security at the Chattanoogan Hotel
Tennessee hotel installs D-Link cameras to provide the level of security guests expect today.
Video surveillance capabilities have come a long way in the past decade. So much so that a couple of years ago The Chattanoogan, a hotel and conference center in Tennessee, decided it was time for a refresh.
IT Manager Mike Willingham says The Chattanoogan went from seven coaxial cameras to 33 D-Link IP cameras to manage and protect 199 guest rooms and 25,000 square feet of conference space. The new equipment replaced cameras that were installed when the hotel opened in 2001.
Willingham says the upgrade enhances safety and security for hotel guests and employees and allows more efficient package tracking.
"We get a lot of high-profile guests here, and even our rank-and-file guests expect a certain level of security. The cameras provide it for them," Willingham says. "We made the move because there was a general sense that we didn't know what was going on at the hotel."
The Chattanoogan installed cameras at every entrance and exit, at cash registers, at the front desk, at the valet area where people drop off their cars, and in shipping and receiving at the back of the hotel. The cameras in shipping and receiving are useful, Willingham says, because if a delivery truck has an accident in the hotel's shipping area, they can replay the video to identify who was at fault.
"The cameras are also helpful when we have trade shows at the hotel," he says. "Sometimes our guests send us so many packages that we lose track of them, but with the cameras we can look and see that a package was signed for at 12:35 p.m., for example, and watch on the video to see where it went. Then it's much easier for us to track down the package."
2.3
The average rating, on a scale of 1 to 5, of readers who say their company keeps tabs on the electronic communication of employees
SOURCE: CDW poll of 364 BizTech readers
The new D-Link cameras are also easy to manage. Because the cameras are IP-based, installing another camera is simply a matter of running a Category 5 or 6 cable to the switch, Willingham adds. The Chattanoogan uses a mix of D-Link DCS-6111, DCS-6113 and DCS-7110 cameras. The cameras are connected to three D-Link Power over Ethernet DES-1210-28P switches. Storage runs over a 7.5 terabyte Cybernetics storage area network.
"The SAN we have is fine for now. It is set to overwrite when it gets full, after about two months," Willingham notes. "That has never been a problem, though, because we always know before two months pass if we need some footage. If we do, we can burn particular video files over to a DVD for safekeeping. We may have to increase our storage space if we add cameras in the future. But for now, we're fine."
Voices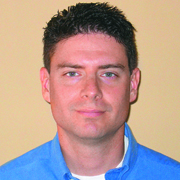 "
Nitta Gelatin USA
uses Panasonic security cameras to monitor certain aspects of our process and the exterior of the facility. The cameras allow the operators to view critical pieces of process equipment and security of the facility directly from the control room. This makes for a safer manufacturing process, preventing contamination and increasing automation."
— Chad Kormanek, General Manager, Nitta Gelatin, Fayetteville, N.C.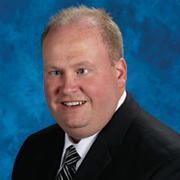 "By using Cisco IP cameras and the Cisco Video Surveillance Management system, when we receive an associated alarm — such as a door held open — security operations does not have to physically respond to the manufacturing floor to investigate every incident. The technology has allowed us to remotely investigate most alarms and to reduce our security staff by 50 percent, which saves the company $1 million annually on labor costs."
— Jeffrey S. Woodward, Senior Manager of Global Environmental Health, Safety and Security, Panduit, Tinley Park, Ill.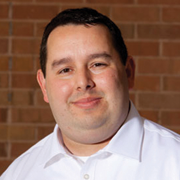 "EMC Isilon's node-based architecture and intelligent handling of storage has allowed us to implement and maintain a cost-effective video surveillance system to accommodate the approximately 400 cameras we have in service today. Being able to see remote or rural substations quickly and reliably has helped us to improve both security and responsiveness across a 3,800-square-mile service territory."
ilbusca/Getty Images
More On