CES 2013: Qualcomm Says Mobile Users Are Born This Way
Mobile chipmaker takes center stage at the keynote for the Consumer Electronics Show this year.
So, a funny thing happened at the 2013 Consumer Electronics Show (CES) keynote this year: Microsoft CEO Steve Ballmer showed up.
Which is odd, because last year Ballmer and Microsoft gave up their coveted keynote spot at CES.
But there was a good reason for Ballmer's appearance during Qualcomm's keynote. The mobile chipmaker's Snapdragon processors power several Windows Phone 8 and Windows RT devices, including ones made by HTC and Samsung, which Ballmer demoed on stage, alongside Qualcomm CEO Paul Jacobs, according to Forbes.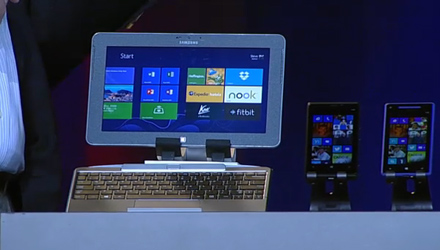 Qualcomm isn't a consumer-device creator in the way that Samsung, HTC or Apple is, but, like Intel, Qualcomm's chips are at the heart of many mobile devices people regularly use and rely on.
The company and its CEO take mobility very seriously, which is why they named the theme for their keynote "Born Mobile."
"Mobile is the largest computing platform in history," Jacobs said.
Steve Ballmer wasn't Qualcomm's only special guest. Movie director Guillermo del Toro also popped up to show a clip of his new movie Pacific Rim on a Snapdragon chip, while Scott Chambers, Sesame Workshop's senior vice president for worldwide digital distribution, showed off a mobile app built on Qualcomm's Vuforia augmented-reality platform, and he shared the stage with Big Bird.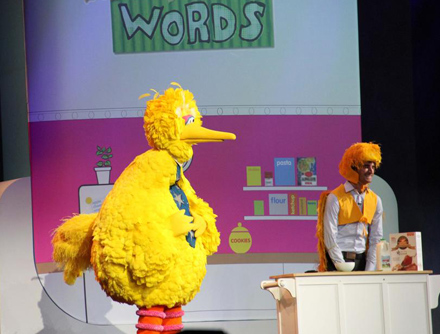 Credit: Qualcomm
With this lineup of guest appearances, it seems Qualcomm was putting on a celebrity-filled awards show more than keynoting a technology conference.
As if Big Bird, Steve Ballmer and del Toro weren't enough, Qualcomm closed out with a performance from pop-rock band Maroon 5. Jacobs quipped that he wished the band's hit song "Payphone" were instead called "Cell Phone," according to an article from Reuters.
Perhaps Jacobs can get the band to cut a remix with a more mobile-friendly title in the future.
Qualcomm
More On