How the San Diego Padres Hit a Wireless Home Run
A major wireless upgrade gives one major league baseball team the connectivity it wants and needs.
The act of watching a sporting event live is fast becoming one that's primed for an augmented-reality experience. The Indianapolis Colts rolled out a major wireless upgrade at its headquarters and at the Lucas Oil Stadium earlier this year in an effort to support the team's fan app, which allows spectators to stream instant-replay video on their mobile devices.
This points to an important shift in the way we watch sports. It's not only about what's happening on the field but also about what people can pull into the in-game experience from social media and the web.
The Cisco team worked with the San Diego Padres to help the MLB baseball team boost connectivity in the Petco Park stadium, and Robb Boyd, managing editor of the Cisco Interaction Network, shared the team's story on the Cisco blog, with a post and a video case study.
Steve Reese, vice president of IT for the Padres, explained the team's wireless penetration challenges, with the steel-and-concrete structure of the stadium proving to be a barrier in numerous ways. Antennas — 886 of them — were dispersed throughout the stadium, and 423 were dedicated to Wi-Fi alone.
The team believes the investment in the stadium's wireless network will make for a richer and more interactive in-game experience. With high-definition TVs providing sharper, better experiences at home, more fans are opting to stay on the couch rather than head to the stadium.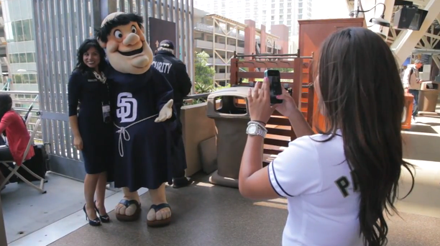 Bringing mobile and wireless technology into the stadium gives Padres fans an incentive to attend games in person without sacrificing the connected social experience they enjoy at home.
"If I'm looking at where we're heading, there's no doubt that there's going to be an emphasis on mobility," Reese said in the video. "My hope is when you come into Petco Park is that you have the exact same experience that you'd have at home. Whether that means engaging in social media, surfing the Internet or looking up statistics or video that's what we want you to be able to do here seamlessly."
Watch the Cisco video case study of the wireless upgrade at Petco Park, below.
Cisco
More On