Why Coworking Works for Small Business [#Infographic]
A new survey shows that this workplace trend is growing and people support it.
Workers are searching for alternatives to standard telecommuting, and coworking is one of the more viable options. The good news is that the results of a recent survey suggest that it is gaining steam.
Coworking involves a shared office environment where people employed by different organizations work together in the space. It is favored by independent contractors, people who work from home, and those who travel frequently and find themselves working in hotel rooms. There is a social and collaborative aspect to sharing the same place with like minds that is lost in regular teleworking or telecommuting.
Deskmag's 2nd Global Coworking Survey revealed that the number of global coworking spaces has doubled each year for the past 6 years. Furthermore, these spaces represent a sustainable business, with 62 percent of smaller coworking offices turning a profit and 73 percent of their larger brethren doing the same.
On the human side of things, survey respondents listed the social interactions offered by the space as the most important quality of coworking, and 75 percent listed a positive change in productivity as one of coworking's major attributes. In addition, 83 percent said interaction with fellow coworkers was most important to them, and 77 percent said the same of knowledge sharing.
Check out this infographic for an in-depth look at the results of the coworking survey: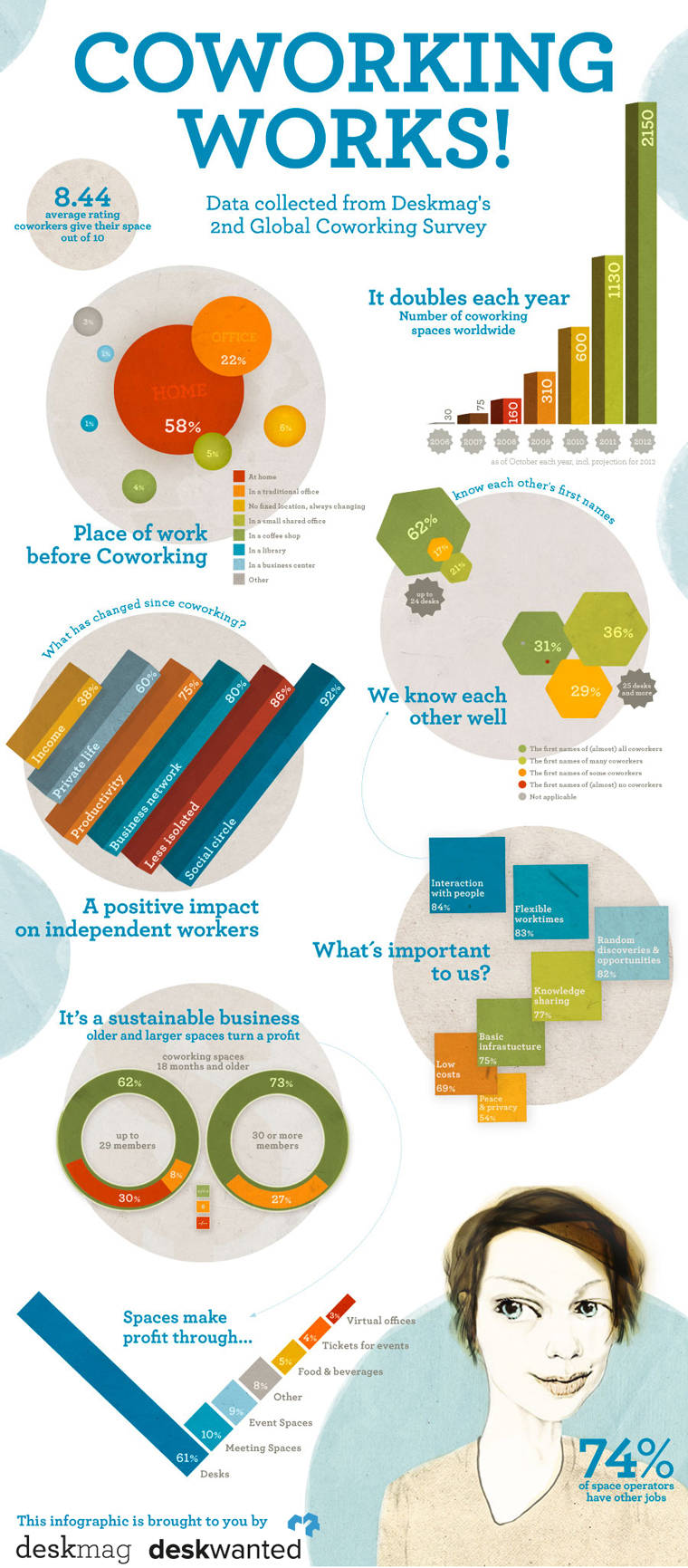 textfield
More On