What People Love About the New iPhone 5
Apple launched the latest version of its groundbreaking smartphone and there was plenty for people to cheer about.
This is the iPhone launch that most people were waiting for last year, until Apple pulled a switcheroo on us and unveiled the iPhone 4S instead of the anticipated iPhone 5. Today, Apple's leadership took to the Yerba Buena Center for the Arts in San Francisco, a place where Apple has staged many a successful product launch, and fired off a litany of new features and tweaks to its smartphone.
Some of the new features were, in fairness, a little overdue. Like 4G LTE connectivity. Many speculators thought Apple would include this in the 4S, but they didn't. So it's about time we get 4G LTE in the iPhone 5. Another long overdue feature? Panoramic photos. There are plenty of third-party apps that stitch photos into a panorama, but now Apple is baking the feature natively into its smartphone.
But what got people really talking when it came to the new iPhone 5?
Here are a few things we noticed on the tweets.
The iPhone's Newfound Height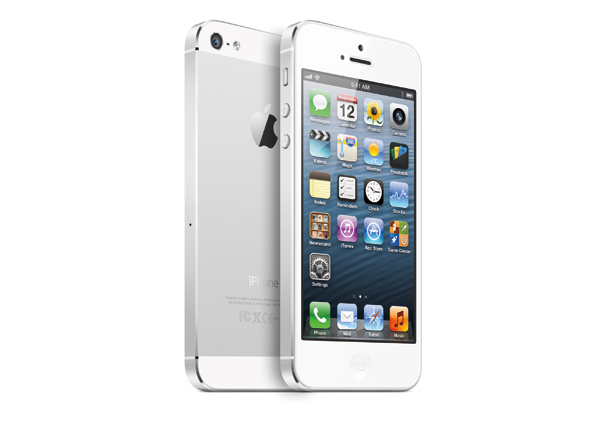 The iPhone 5 has a screen with a 4-inch diameter, which is slightly taller than the iPhone 4 and 4S's 3.5-inch screen. Some people hated the additional height, but plenty of people loved it.
Tonight as I go to bed, I secretly wish my iPhone 4S grows half an inch taller by tomorrow morning. #fb

— Harpreet Singh (@Harry_Jerry) September 12, 2012
Ooooh I like how the new iPhone is taller ;) It looks cool :P

— Claire☆ (@itsclairesmile) September 12, 2012
The new iPhone 5.Like the taller screen, nice for Games fb.me/xDnnRZjh

— Sharief Youssef (@ShariefYoussef) September 12, 2012
I kind of love that Apple debuted their new tall, skinny iPhone during #NYFW.#iphone5

— Aly Walansky (@alywalansky) September 12, 2012
you tall iPhone 5, you tall.

— Peter Nudo (@peternudo) September 12, 2012
An extra row for all our apps!

— Shawn Blanc (@shawnblanc) September 12, 2012
EarPods Make Music Sound Sweeter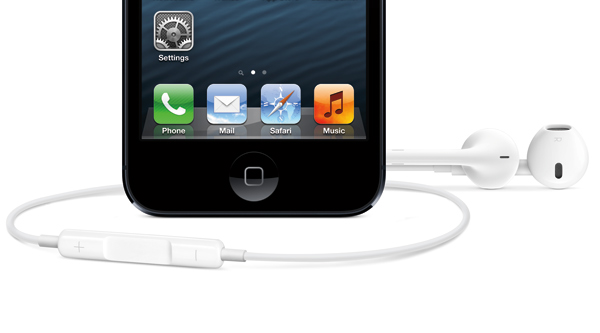 The iconic white earbuds that Apple created for the iPod back in 2003 have been around for a really, really long time without many changes. During today's event, Apple leadership announced that they'd been working on improving the default earphones for the past three years before they unveiled the futuristic-looking new earphones, which they call EarPods, that will ship with the new iPhone 5. The crowd went wild.
EarPods: You can hear the 40%+ gross margins perfectly!

— Charlie Kindel (@ckindel) September 12, 2012
Here's my instant review: EarPods are a million times better than old earbuds. You can actually hear bass.

— MG Siegler (@parislemon) September 12, 2012
EarPods actually look very smart. The video was very helpful in understanding what they did.

— Louie Mantia (@mantia) September 12, 2012
The New Sapphire Crystal Lens Cover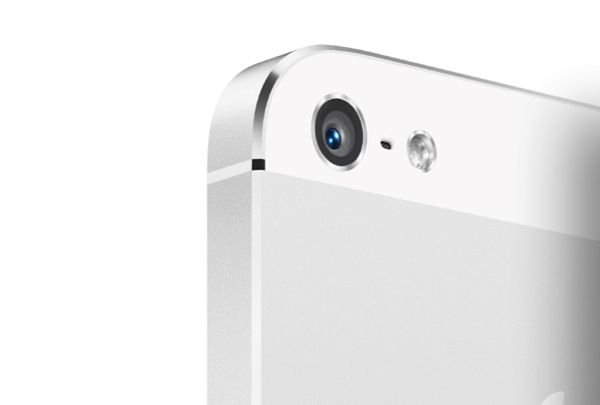 Proving just how detail-focused they can be, Apple product designers have replaced the phone's camera lens cover with sapphire crystal. People marveled at the luxurious upgrade.
iPhone 5's lens window is sapphire crystal (which is the hardest thing you can get this side of a diamond)

— Ken Vuncannon (@kenvuncannon) September 12, 2012
The rumor mill is slipping. It totally missed missed the sapphire crystal lens cover.

— Shawn Blanc (@shawnblanc) September 12, 2012
What does the iPhone 5 share with a Rolex or a Panerai? Sapphire glass, on its camera, to make it scratch-proof. Knockoffs will surely copy.

— Hans R. Maristela (@HansRMaristela) September 12, 2012
THE IPHONE CAMERA COVER PIECE IS MADE OF SAPPHIRE I'M SO DONE

— iron man (@ml3w) September 12, 2012
My iPhone now feels so... sapphire-less.

— Chris Connolly (@chrisconnolly) September 12, 2012
Jony Ive's Elegant British Accent Makes People Swoon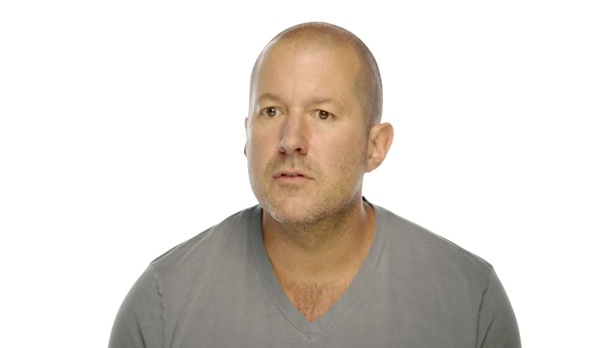 It's no secret that Jony Ive, Steve Jobs' right-hand man in product design for many years, is a brilliant designer with a visionary eye. But it's his British accent that people really adore. Ive narrated part of a video showing the manufacturing and design of the new iPhone 5 and people showered him with compliments over his accent.
I continue to believe they do these vids just so Jony Ive can say a-lu-min-e-um.

— MG Siegler (@parislemon) September 12, 2012
Jony Ive has a SWEET accent. #Apple #iPhone5

— Kimani X'A (@kimaniX) September 12, 2012
Jony Ive, stop charming me with your accent.

— Jorge Danny (@dannyrodri) September 12, 2012
Apple product videos are catchy because they have Jony Ive...he has a British accent.

— Sam (@singhsamyak) September 12, 2012
With his lovely British accent, Jony Ive could sell me a used pair of socks and I'll still buy them at a premium price: i.imgur.com/ol9IC.png

— Awais Imran (@Waisybabu) September 12, 2012
I don't think Apple would be so successful if Jony Ive had a bad Southern accent.

— Topboost (@topboost) September 12, 2012
Apple
More On