One Year Later: HP TouchPad and webOS Still Carry On
How are people using the tablet that many scooped up for a bargain in HP's fire sale last year?
It sounded almost too good to be true. Last year in August, HP set off a monsoon of consumer demand when the company announced it would be discontinuing the TouchPad and steeply discounted its full-featured, webOS-based tablet to $99 for the 16GB version and $149 for the 32GB version.
The price drop from $499 to $99 for the 16GB TouchPad represented a $400 dollar savings for the end user. Who could resist? As it turned out, not many.
Retailers were caught off guard, and many sold out of the device in the blink of an eye as people slammed online retailers with TouchPad orders.
But how are they faring, those fortunate enough to have gotten their hands on a TouchPad?
Carlos Lomba Jr., a millman for General Cable in Lincoln, R.I., was one of the lucky ones who snagged a TouchPad during the mad rush.
Lomba had planned on purchasing the TouchPad on launch day, but unexpected bills came up, he said. When the fire sale came, he dropped everything to get his hands on one of the tablets but, six hours into the sale, found they were already sold out at many retailers.
"I drove like a madman and called everywhere, to no avail," Lomba said. "I finally got lucky when I got home and jumped on Sam's Club's website. I got a 32GB TouchPad for $174.00."
Lomba said he mainly uses his TouchPad to keep up with e-mail, news, weather and Reddit, but he also Skypes and takes calls on the device. The Exhibition mode of the TouchPad is a particular favorite feature of his, because it's essentially a real-time dashboard, on which he can monitor his social media and other open apps, all at the same time.
TouchPad's Android Makeover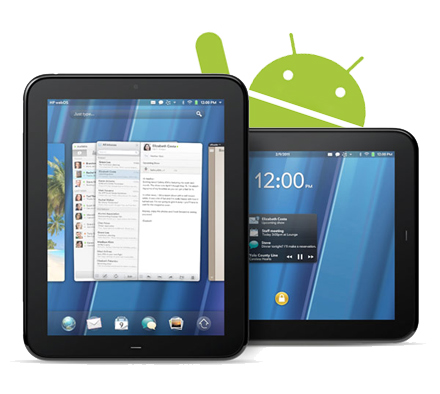 While some TouchPad owners, like Lomba, have remained loyal to the device's native webOS operating system, which was acquired by HP when it took over Palm, others have looked to a rooted Android OS experience.
There are plenty of how-tos on the Web that will guide any TouchPad user through the process of installing Android on their TouchPads, but it's definitely one for techies.
One of the main reasons users are turning to Android is because of HP's decision to discontinue active development of webOS. That means that, for now, all TouchPad owners are stuck on a mobile OS that won't receive any updates.
In a mobile-computing world, where major OS updates are expected annually, this is brutal. Especially since the user experience can degrade and age poorly if left unattended for too long.
The modder and Android-hacking community has done a remarkable job of keeping the TouchPad up to date with Google's OS as well. In fact, a port of Android 4.1, code name JellyBean, was just released.
Check out a video of JellyBean in action on the TouchPad, below.
For those who like to tinker with their gadgets, the TouchPad was essentially a great piece of hardware, at a bargain price, that they have since been able to marry with their mobile OS of choice: Android.
webOS's Heart Still Goes On
It might seem like HP has completely given up on webOS, but that's not quite true. HP open-sourced the mobile operating system and left it to the masses to tinker with, but they kept some of the team behind webOS on staff.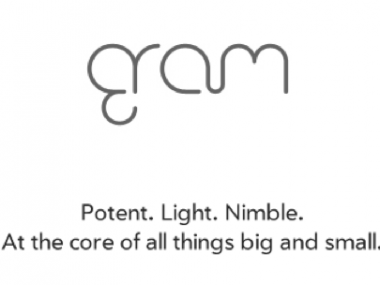 For much of 2012, HP didn't make much noise about what these developers and engineers would be working on, since they no longer had webOS to maintain. But that changed when news broke that the webOS team was being spun off into its own company, but still technically under HP, called Gram.
The statement announcing the formation of the new unit made grand but vague proclamations about the new company's aim:
"Gram is a new company leveraging the core strengths of webOS, Enyo and our Cloud offerings, as well as the firepower of our partners to create a technology that will unleash the freedom of the web."
The company is said to be in "stealth" mode, which means we'll hear something when they're good and ready to say something about what kind of products they will offer.
But for webOS loyalists like Lomba, the fact that the strengths and philosophies of webOS will live on in some form is enough to be optimistic.
"I'm not exactly sure what Gram is all about yet, but I welcome it completely," he said.
<a href="http://www.flickr.com/photos/rolexpv/5935481369/sizes/l/" target="_blank">Flickr/Raul P</a>