The Cloud Isn't Immune to Disaster Recovery Needs [Infographic]
While many businesses use the cloud as part of their DR plans, what happens when the cloud goes down?
The cloud is often cited as one of the best ways to mitigate risk in the event of a disaster. But what happens when disaster strikes the cloud?
We got a taste of this when recent summer storms in Virginia knocked out Amazon's cloud servers, taking down sites likes Netflix, Pinterest and Instagram.
In an infographic, Slashdot takes this scenario a step further and tries to quantify the number of people and businesses that would be affected by a major cloud outage.
One important fact they've pointed up notes the serious consequences of disasters on business: Three hurricanes between 2003 and 2004 caused damage or destruction to 1,400 businesses in Virginia.
Check out the infographic from Slashdot, below.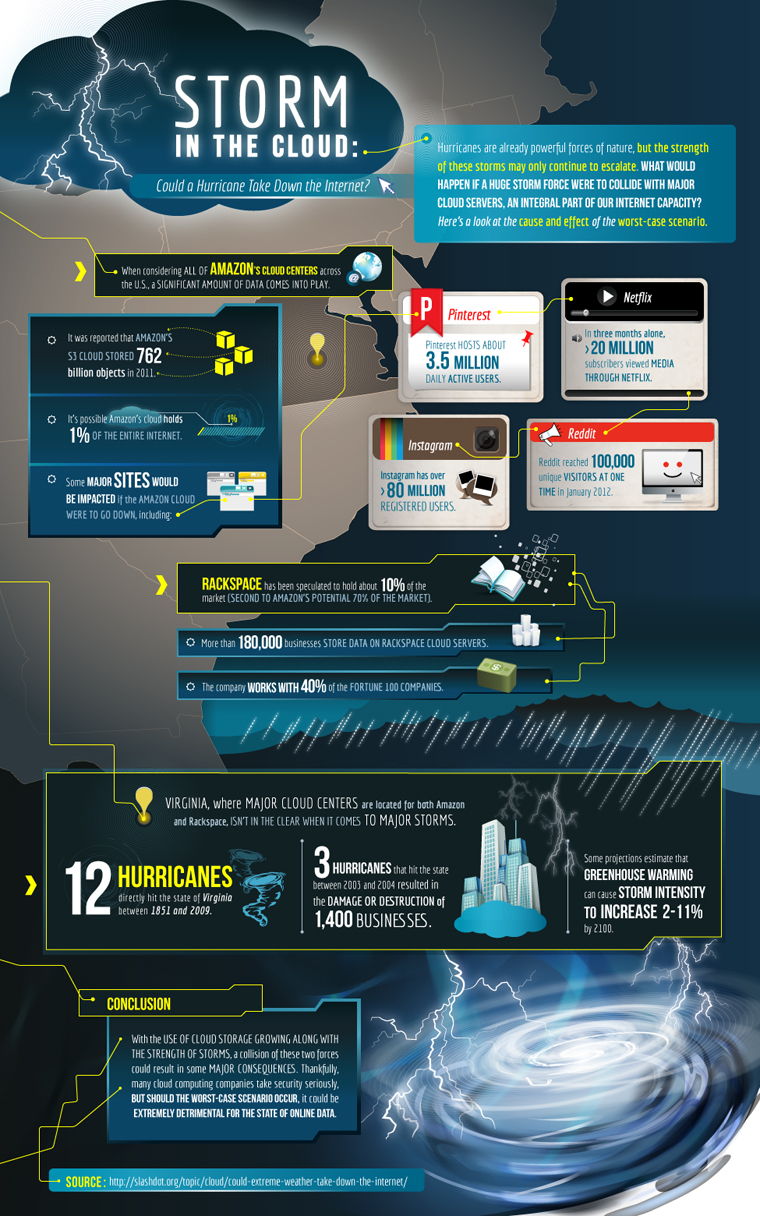 textfield
More On