The 2012 Small Business Confidence Index [Infographic]
More small businesses are anticipating sunnier days ahead, according to recent survey data.
Who doesn't love a little good news? Given the downward spiral of the global economy after the housing bust in 2008, we all love to hear that market trends, spending and investing are on the rise.
And small business owners are some of the more confident about the economy these days, according to data compiled by Balboa Capital, for its infographic.
Here are a few highlights from their research on the state of small business confidence:
18 percent rise in small business lending compared to last year.
67 percent of CEOs believe that business conditions have improved, compared to six months ago.
70 percent of small business owners are planning changes to position their companies for growth.
Check out the full infographic from Balboa Capital, below.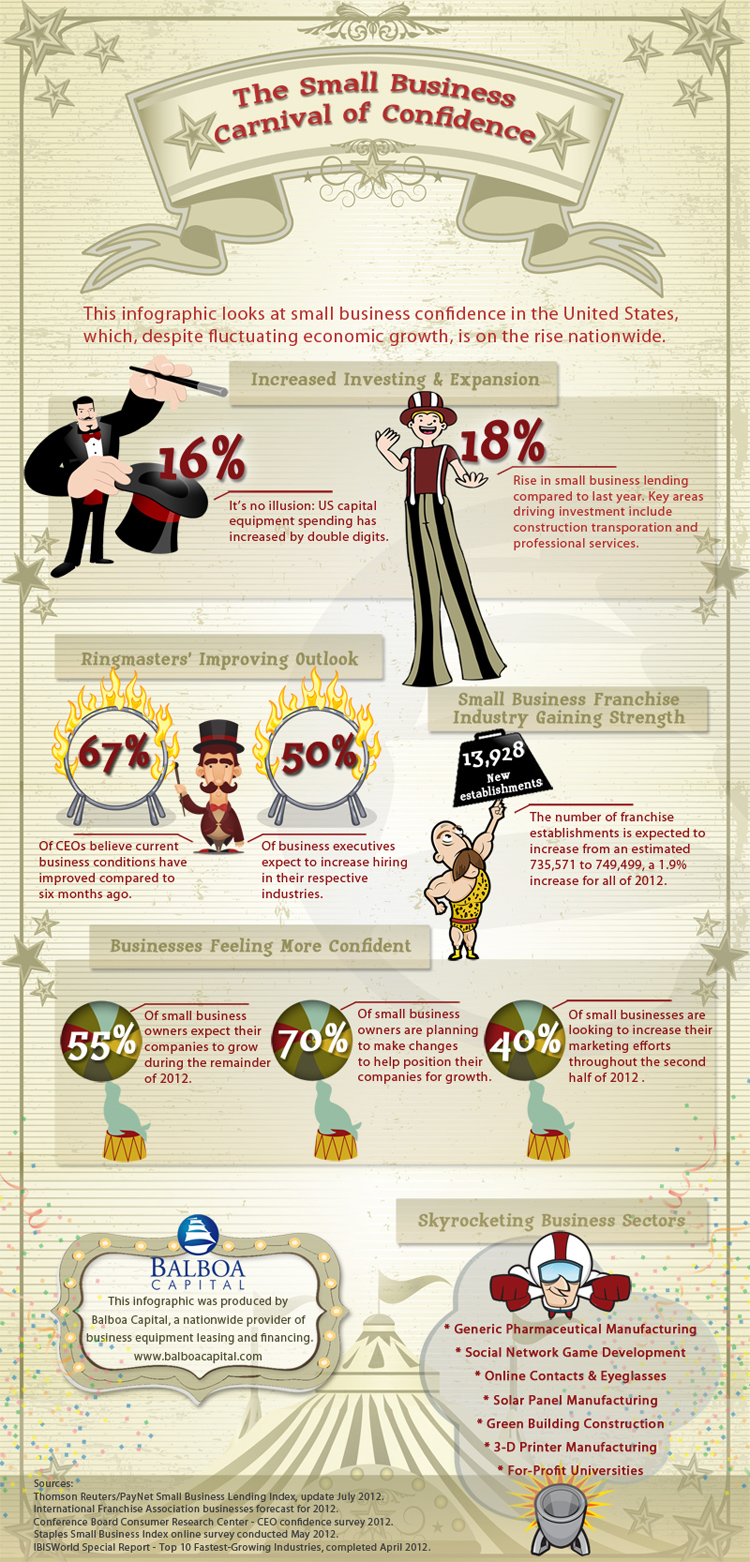 textfield
More On