Review: InFocus IN3914 Projector
This short-throw projector is a great alternative to an interactive whiteboard.
For organizations that conduct business in a global environment, the InFocus IN3914 interactive short-throw projector is a great alternative to an interactive whiteboard.
The IN3914 projector can interface with either Windows or Mac computers, which makes it an engaging, unifying solution for presentations and collaborative workspaces. It comes packaged with everything a user needs for installation, including cabling, a remote control with batteries, an interactive wand with a charging stand, several electrical plug-ins for international use and a software CD.
End-User Advantages
There's much to like about the IN3914. It's very portable, weighing only 9.9 pounds. And with its compact dimensions (5 by 12.6 by 9.9 inches), it will fit easily in an airline overhead compartment. Try that with an interactive whiteboard.
Here's the best news: Printed play-by-play setup instructions make installation a snap. It's so simple that most end users won't have to wait for help from the IT staff to spool it up.
The projector comes with no major app learning curve. The business version of the WizTeach InFocus Edition software includes annotation, productivity and screen-capture tools. Also, by connecting directly to the user's computer, the projector provides the flexibility to choose among familiar productivity applications.
What's the Bulb Life?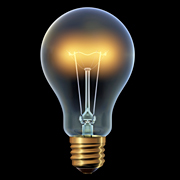 The InFocus IN3914 has a lamp life of 4,000 hours in Eco Mode and 2,500 hours in Bright Mode.
The rechargeable LiteBoard wand functions up to 40 feet from the projector and has battery life of up to 40 hours on a full charge. The wand functions just like a mouse, allowing users to control PC or Mac applications as well as draw, write and click to annotate the visuals that the device is projecting. It also has left and right buttons, a scroll-wheel and an undo button to erase markups. Its ease of use makes the wand ideal for those with accessibility issues.
The IN3914 also comes with a powerful audio system that includes integrated 20-watt stereo speakers. The device has a dedicated microphone input, and with its narration feature, the speaker's voice can be heard over the presentation audio.
Why It Works for IT
The InFocus IN3914 projector is so intuitive that IT staff probably won't get many troubleshooting calls. Its versatility makes it right at home in most conference rooms, where it can easily be mounted on the ceiling or sit as a movable device on a conference table. It requires no special wall background or screen to project onto.
The IN3914 has an aspect ratio of 4:3, a throw ratio of 0.61:1 and a resolution of 1024x768 pixels. It produces 2,700 lumens of light, which is plenty of power for most indoor environments, even in a conference room with windows or lights. It is also compatible with numerous video formats.
IT will appreciate the warranty that protects the company's investment in the product. The IN3914 interactive projector comes with a five-year limited factory warranty, a six-month limited lamp-replacement warranty and a five-year digital light processing warranty. If the IT staff wants to splurge, InFocus offers extended warranty programs for the device and lamps.
Disadvantages
The IN3914 cannot be configured to communicate wirelessly or across a LAN. For an organization that considers those to be must-have functionalities, InFocus makes the IN3916 with those options for a price of about a third more than the IN3914.
textfield
More On