How Managed Switches Improve Network Operations for SMBs
Configurable switches provide the control necessary to keep pace with growing user demands.
When Micah Viana needed to install network switches at one of his event company's facilities, he opted for managed switches — as have a growing number of IT managers.
The choice was easy, says Viana, corporate director of facilities for Longwood Events. He wanted a technology that could easily support guest Wi-Fi traffic with seamless scalability and strong security. "Only managed switches would let us accomplish that," he says.
The Managed Switch Advantage
Managed network switches are capturing the attention of a growing number of businesses. The technology provides all the capabilities offered by their unmanaged counterparts, with the addition of new network management, configuration and monitoring functions. The added capabilities give businesses greater control over data transport and user access, which in turn improves network operation and efficiency.
"SMBs use managed switches as much as anybody else because the network is becoming a critical component," says Joe Diodati, a consultant with technology market researcher AMI-Partners.
Although every type of organization can benefit from managed switches, ­Diodati points out that the technology is particularly valuable for "businesses where the network is a critical component for the differentiation of and the effectiveness of that business." This description includes just about any enterprise that uses the web to sell products or services, offers a public Wi-Fi hotspot or relies on Internet phone serv­ice.
Managed switches use protocols, such as the Simple Network Management Protocol, to monitor devices located across the network. SNMP queries sent from a managed switch can help an IT manager at a central site determine the health of the entire network or the status of a particular device anywhere on the network.
"When something is happening on the network, we want to be able to know more about the traffic," says Ted Spence, CIO of ­EEDAR, a video game industry market research company in Carlsbad, Calif. EEDAR moved to Netgear ProSafe managed switches to optimize network services and give its employees enhanced performance and access. "When something occurs, when we see unusual traffic or unusual spikes, we need the tools in the managed switches to be able to delve into it and to understand what's going on," Spence says.
Solar Contract Carpet, a floor covering company with offices in Chicago, Detroit and Las Vegas, also relies on managed switches. To support network services for locations across the country, Solar installed eight Cisco SGE2000P managed switches for centralized network oversight and control.
What's the most compelling reason for implementing managed switches?
36% LAN traffic prioritization
33% Improved quality of service
17% Better diagnostic ability
11% Monitoring remote network devices
3% Enhanced network redundancy
SOURCE: CDW poll of 360 BizTech readers
"I can do all of the network management from my headquarters in Dallas without having to go to each site," says Eliot ­Hamerman, Solar's chief operating officer. "With this technology, I can be here or across the world and still have full management and control of the switches and the network."
Managed-switch technology also gives Hamerman the ability to remotely control crucial network devices, such as IP phones. "I use the Power over Ethernet features of the switches to power and control my ShoreTel telephones," he says.
The intelligent routing capabilities in the switches ensure enhanced quality of service (QoS) by letting businesses prioritize important and delay-sensitive network traffic, such as phone calls. EEDAR, for instance, uses its ProSafe switches to give its bandwidth-hungry employees highly responsive network connections without investing in a major network overhaul.
"Being a video game research company, almost everyone has at their desk not only a computer and an IP phone but also multiple video game consoles that each require their own connection," Spence says. The QoS enabled by the managed switches ensures that EEDAR employees always have sufficient bandwidth to support whatever devices are in use at any given moment.
Like many other managed-switch adopters, EEDAR continues to use most of its existing unmanaged switches, shifting them to a subordinate role. "At the core backbone of our network are the higher performance managed switches; at the edges of our network are the inexpensive, multiport switches," Spence says.
Managed switches also let businesses create individual virtual LANs, which can segregate network traffic into distinct groups. Solar's ­Hamerman, for instance, uses VLANs to separate and prioritize data and voice traffic. "I also use MAC address–based filtering to control which devices have access to the network and even what type of traffic can pass through each specified port," he says.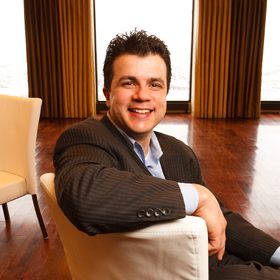 "Users vary in their needs. Now, we can prioritize and make sure every user has the services that they require without creating any traffic bottlenecks."
– Micah Viana, Corporate Director of Facilities for Longwood Events
Longwood Events' Viana is using VLANs to optimize Wi-Fi traffic flow at Wychmere Beach Club, one of his company's event sites. "Users vary in their needs," he says. "Now, we can prioritize and make sure every user has the services that they require without creating any traffic bottlenecks."
Getting Started with Managed Switches
There's no doubt that managed switches make networks more efficient, controllable and flexible. But many businesses, facing stagnant or shrinking IT budgets, have been deterred by the technology's higher price tag. Diodati points out, however, that the price gap between managed and unmanaged switches is shrinking rapidly.
"I think there's a little more of an expense, but the price per port has come down over time," he says. "It's a highly competitive marketplace."
Hamerman adds that businesses also should consider the potential savings. Managed-switch technology has led to significant bottom-line savings at Solar, he says.
"It definitely saves us time and money by being able to manage everything remotely," Hamerman says. "I estimate about $3,000 per month alone, just on reduced travel."
There's little additional support overhead because managed switches aren't significantly more difficult to install than their unmanaged counterparts. Still, a new adopter will need to spend a certain amount of time learning how to use the devices to their full potential.
Viana says that installing the three Cisco 300 Series managed switches used at the Wychmere Beach Club was close to painless. But it's the centralized management that he most appreciates, noting that the new switches have given him more time to devote to other IT tasks.
"At the State Room, Alden Castle and Belle Mer, our network is easier to manage remotely, and I can focus on introducing new technology to our people and our users quickly," Viana says. "For a business with multiple locations, it's important that I have something that's simple; otherwise, I'm spending money I don't have."
Jason Grow