Smartphones Work Whenever, Wherever
Businesses are finding ways to harness the flexibility and computing power of smartphones.
Quo Vadis Property Management converts industrial-use warehouses into high-end loft-style office space. Given the distributed nature of the construction business, Natalie Voland, the Quebec company's president, needed a way to make sure her staff of 22 full-time employees could communicate quickly and easily.
Voland began using a BlackBerry smartphone about six years ago to keep tabs on company doings while she was on maternity leave. Voland became such a believer that she bought Research in Motion smartphones for her entire staff, and the devices are the first things she issues to new employees.
The Quo Vadis team uses the BlackBerry Torch 9800, a slider phone that includes both a touch screen and a keypad. But it's the BlackBerry Messenger (BBM) feature that's critical to Quo Vadis' workflow. Voland keeps multiple BBM groups on her phone — including administration, accounting and construction — and can send mass messages quickly. It also enables instant problem solving, she says.
"A pipe burst during a new construction project while I happened to have been in Germany," Voland says. "My construction person has a BlackBerry, took a picture of the pipe and where it broke. I got the picture and knew exactly what needed to be done, and I sent back an e-mail immediately, giving him instructions. I think that took all of about 15 minutes, and that saved me money."
Voices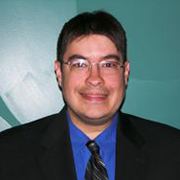 "Planning out which devices will be supported within your environment is a must. And take the time to train your users on how to get the most out of any smartphone."
— Doug Sievers, administrator, Lind, Jensen, Sullivan & Peterson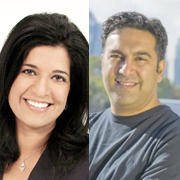 "Our office has really benefited from implementing iCal across our servers and on the iPhone. With this tool, we are able to efficiently book meetings among more than 100 people from any location. There is a great sense of freedom in knowing you can do your work from anywhere."
— Shabnam Rezaei and Aly Jetha, founders, Big Bad Boo Studios
textfield
More On