The Benefits of Digital Document Management
Businesses of all sizes reap significant rewards by adopting document management to reduce or eliminate paper-based files.
Nearly two decades after an infant was injured in a traffic accident, Jim S. Adler & Associates of Houston needed to reopen the original case file. In the past, locating the paper documents from among thousands of file boxes in one of four storage locations could have taken days — weeks, if the documents had been misfiled.
But that's no longer the case. By deploying a document management solution, the 165-employee law firm can now turn reams of hard copies into indexed, searchable and regulation-compliant electronic files, permitting retrieval at the touch of a key.
"Previously, when a case file was returned from storage, information about the file's activation status and location within the firm was manually input into our case management system," explains Dustin Engle, the firm's IT director.
"With our new EMC doc management system," he continues, "the moment an electronic file gets requested from the repository, all of that information flows directly into our case management system."
A significant factor in the law firm's decision to use EMC's software and hardware solution, which includes EMC Documentum, ­Captiva, ScanPlus and IndexPlus, was the ease with which the firm could integrate the system with its established software. The system also worked well with the firm's Canon imageFORMULA DR-9050C production scanners for document capture.
EMC's capability to fit into Jim S. Adler's business processes was also critical. "As a 35-year-old firm, we have well-developed processes for doing everything," notes Engle. "We needed a technology system that would improve those existing processes, not require us to re-engineer them. EMC's solution provided us the most flexibility right out of the box."
Another plus was EMC's seamless integration with the firm's VMware- enabled IT environment. "We could virtualize the Documentum and Captiva servers without requiring any new upfront costs," Engle says.
In addition to automating case management data entry, the system offers plenty of other organizational benefits. For example, it centralizes inputting and indexing chores, generating efficiencies and improving consistency.
"Before, it required eight employees: one person and a backup in each of our four offices," Engle says. "Now, we only need two people, total, at our headquarters location. And, our records are more consistent than when multiple people each indexed them a little differently."
Accountability and security are also enhanced. "With Documentum controlling access, a case file can't move to the next phase until required tasks are completed," Engle notes. "And, to meet HIPAA and other regulatory requirements, we can set security levels to specify who can access which documents."
The new system also boosts business continuity. "When Katrina hit, we were still paper-based," recalls Engle. "At that time, we envisioned how the storm could have sent our clients' personal papers flying through the air. Now we back up case files daily to a distant city."
Reducing Retrieval Time
Businesses of all sizes and types can gain benefits similar to those experienced by Jim S. Adler, says John Mancini, president of the Association for Information and Image Management (AIIM).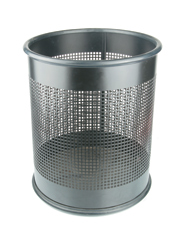 17%
Already paperless
5%
Making the transition this year
8%
Within the next two years
15%
In more than two years
55%
No plans at this time
SOURCE: CDW poll of 369 BizTech readers
"Taking control of the information chaos figures strongly as a trigger to invest in an electronic document management solution," he says. "Whether you are more concerned about compliance or about knowledge-­sharing, content chaos is not a good thing."
To gain control over its content, the 205-employee Colorado Housing and ­Finance Authority (CHFA) upgraded its document management in stages using several Kofax software applications.
After starting with a departmental implementation in 2003, CHFA expanded to enterprise document management during an 18-month conversion that began in 2005.
"This included our back files, resulting in a 95 percent conversion of corporate documents," says Brian Mueller, manager of integrated records management for the organization. "But it was big-bucket archiving, because we didn't have the resources to barcode each document."
Next, in 2008 and 2009, CHFA improved granularity and retrieval processes by adding an enterprise content management platform and adopting several Kofax artificial intelligence modules to automate document classification.
"With paper, finding an individual document within a file took three to 12 minutes," observes Mueller. "Now, it's less than three seconds." For its repository, CHFA leverages an Overland Storage SAN, rather than near-line or offline options, to further speed retrieval.
In addition to saving an estimated $150,000 in paper storage expenses during 2010 alone, CHFA saves tens of thousands of dollars more each year in audit costs.
"We're regulated by about a dozen entities," Mueller says. "When regulators go onsite, the target pays the travel costs. Now, due to e-discovery, our audits occur completely remotely, reducing the footprint for us and our regulators."
Scaling to Any Size
Even micro-businesses such as the full-service public accounting, tax and financial planning firm run by Michael S. Taxin, a public accountant in Galloway, N.J., benefit from document management applications. Taxin combines Nuance Communication's OmniPage Professional, PaperPort and PDF Converter to eliminate paper entirely.
Without document management, Taxin estimates he'd need an external facility with hundreds of filing cabinets. "Instead, all my client files require less than 200 megabytes of storage space on a hard drive," he says. "I back up everything locally and to a geographically distant service."
Taxin says his Nuance-enabled system compares favorably to alternatives he's evaluated. "PaperPort provides 95 percent of the features that are offered by high-end proprietary solutions," he states. "In short," he concludes, "it gives me everything I need. What more could I ask for?"
: Phoebe Rourke-Ghabriel