Internet Security That Has Your Back
Trend Micro's Worry-Free security solution and Kaspersky Lab's antivirus software disable potentially crippling threats for IT professionals.
Internet security is about more than detecting viruses, spyware and malware. It's about protecting your data. That's the approach Trend Micro takes with its security suite, Worry-Free Business Security 7 Advanced.
Developed specifically for small businesses with limited IT personnel, Worry-Free Business Security is backed by the Trend Micro Smart Protection Network. It's designed to prevent security threats before they happen by gathering and analyzing threat data in the background, thereby blocking viruses and other infections before they reach individual computers.
The most lauded new offerings in version 7 are designed to help organizations keep sensitive information from leaving their networks. The e-mail data loss prevention feature keeps sensitive information from being shared over e-mail, and the new device-control feature lets administrators restrict access to USB memory sticks and other external devices. Additionally, Worry-Free Business Security now includes protection for Mac OS clients.
With the web-based centralized management console, administrators can set controls and monitor systems remotely. A Behavior Monitoring feature restricts the changes a client can make, such as installing new programs or changing security settings. With URL filtering, administrators can restrict access to individual websites, while POP3 antispam tools block threats from e-mail messages.
Some reviewers have bemoaned Worry-Free's hefty resource requirements — the install size is about 7 gigabytes. But because virus scans run in the background, and most definition updates are stored on the local server or remotely by Trend Micro, the software maker says the software won't bog down your machines.
VOICES: Kaspersky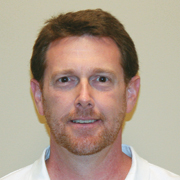 "Kaspersky's admin kit has come to be a really useful tool for us in deployment and reporting capabilities. ... It reports everything back to you, and you only have to investigate when you get a negative report."
— Michael Adams, senior networking engineer, AEgis Technologies Group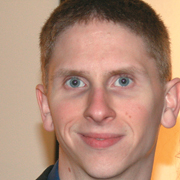 "The biggest advantage we've realized with Kaspersky is that we've got most of the features turned on and users aren't complaining about performance issues. We've been able to turn on all the features, so we have a higher level of security."
— Brian Eaton, IT director, MailCo Productions
textfield
More On