Super Bowl XLV Goes High Tech
The NFL's largest domed stadium is wired and ready for the big game.
When the big game goes down for Super Bowl XLV between the PIttsburgh Steelers and Green Bay Packers, technology inside Cowboys Stadium will be working just as hard as the players on the field. The $1 billion-plus, 3.2-million-square-foot venue is one of the most technologically advanced stadiums in the world, boasting the world's largest high-definition screen.
The 80,000-seat stadium, which can expand to 100,000 seats, is chock-full of amenities for football fans, such as two video boards outside the stadium to entertain tailgaters before the game, spacious concourses, party plazas with views of the field, and retractable glass doors in the end zones that open to circulate air and give fans panoramic views of the outdoors.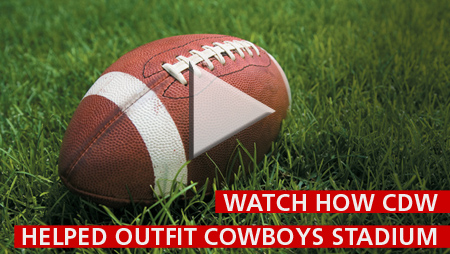 Here are a few examples of how information technology will improve the fan experience:
Video screens everywhere. The large video board is centered above the field, and there are 2,900 TV screens throughout the stadium. The team will have nine manned cameras to capture live game action and six point-of-view cameras that will provide aerial views from the roof and views of players leaving or entering the locker room, says Scott Purcel, the Dallas Cowboys' broadcasting director.
Strong cell phone service. The stadium has a distributed antenna system to boost bandwidth for cell phone users who subscribe to the major cellular carriers. The system includes radio channels for public-safety communication. "Everyone has a cell phone or PDA, and people can take a video of themselves and e-mail it electronically to their friends," says Cowboys CIO Pete Walsh.
Wi-Fi. The stadium provides a wireless network to fans throughout the stadium.
RFID bracelets for children. To protect children, the team plans to have a system that allows children to wear radio frequency identification (RFID) bracelets. If kids get lost, parents can use the technology to find them. The team might also use RFID tags to protect team property.
Driving directions. The team spent several years studying traffic flow in the area, watching traffic patterns before and after Texas Rangers baseball games at the Rangers Ballpark in Arlington next door. The team has turned the research into a web application. Fans can type in their ZIP codes on the Cowboys' website, and it will provide the fastest route not only to the stadium, but to their specific parking spots and seats.
>>For more information on how CDW helped build the most technologically advanced stadium ever, click here.
Cowboys Stadium by the numbers
665 point-of-sale terminals
700 wireless access points
212 VMware virtual machines
127 HP blade servers
250 miles of fiber-optic cable
  11 stadium IT staff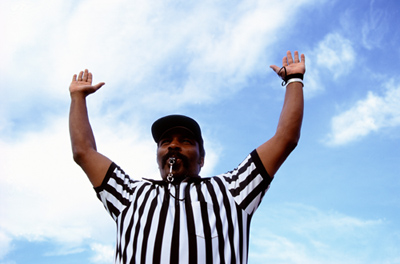 >>To learn more about the IT infrastructure of Cowboys Stadium, read the BizTech article, "Home Sweet Dome".
Tom Pennington/Getty Images
More On