How Atlantic Packaging Got the Data Center Performance It Needed
Budgetary realities can limit what companies can achieve. But the right partner can help bridge the gap.
When it was time for Atlantic Packaging to refresh its data center, the company was faced with stark questions: How would it achieve the storage and speed it needed while keeping costs down? With help from CDW, the company opted to upgrade from its legacy spinning-disk data center to a hybrid flash and disk solution, giving it plenty of room to grow within its budget.
Learn more about Atlantic Packaging's process for discovering it's just-right data center solution below, and start to discover how to build your own high-performance data center with "The Modern IT Infrastructure Insight Report" by CDW.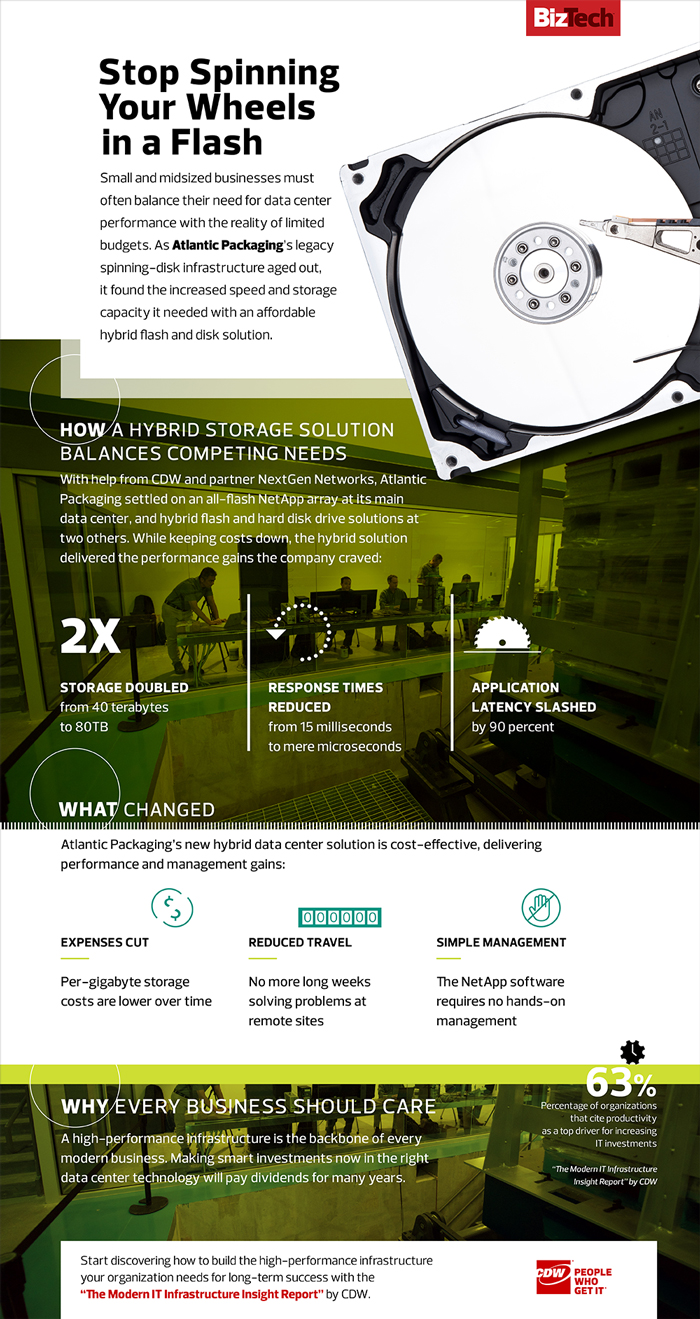 More On