Q&A: NRF's Katherine Cullen on How Tech Is Transforming the Holiday Shopping Season
From Black Friday to Cyber Monday, shopping is changing. But the right tools can help retailers keep up, says the director of retail and consumer insights for the National Retail Federation's research team.
Retailpalooza. The Super Bowl of Sales. These are a couple of names you could give the November and December holiday shopping season, which in 2017 raked in $691.9 billion both online and in stores. For most consumers, the shopping kicks off during the Thanksgiving holiday with the much-revered Black Friday.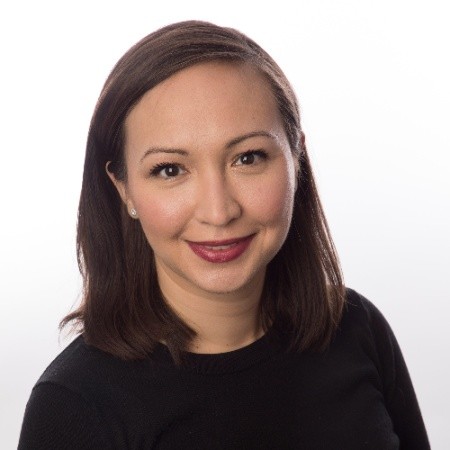 Katherine Cullen, director of retail and consumer insights for the National Retail Federation's research team. Photo courtesy of Linkedin.
But as the world becomes ever more digital, shoppers' habits are beginning to evolve. Shoppers aren't just traveling to the nearest mall or big box store to double down on sales for a single day; they're shopping across multiple channels for the best price.
This means the holiday is also changing for big, small and online retailers alike, who must keep up with consumer expectations in order to grab their slice of the projected $717.45 billion in 2018 holiday sales, says Katherine Cullen, director of retail and consumer insights for the National Retail Federation's research team.
As the holiday and expectations continue to change, Cullen, who manages NRF's consumer holiday research, spoke with BizTech about the role technology plays in driving that change and how retailers can adapt to shifting shopper habits.
DOWNLOAD: Explore retail mobility strategies in "The Connected Retailer IT Guide."
BIZTECH:

Can you speak about how Black Friday has changed over its lifetime?

CULLEN: Instead of being driven solely by individual days, it really has turned into a period of five days of seamless shopping for consumers. They're browsing and buying the entire time, starting on Thanksgiving Day, whether they're heading to the stores or shopping from their mobile devices — maybe taking a break from the family dinner — all the way through to the following Monday.

This really speaks to the fact that the lines are blurring between digital and physical shopping. People today shop across multiple channels and in multiple ways. They just want to be able to buy what they want, when they want and, increasingly, at the price they want to pay.

We see that come to a head around events like the Thanksgiving holiday. It's not like Black Friday is only physical retail and Cyber Monday is only online: Now people are shopping seamlessly across both channels and all week long.
BIZTECH:

How have customer expectations changed over the past few years, and what role might technology play in that change?

CULLEN: The biggest change driven by technology is the growth of smartphones and mobile devices. Consumers have an almost infinite amount of information at their fingertips and they have no problem jumping on their device to compare prices, both online and in mobile stores. We also know in particular that millennials and Generation Z shoppers are turning to these devices at every point in their shopping journey.

This also means consumers expect to engage and connect with retailers at any time they want to. So, while a store may not open its doors on Thanksgiving Day, the consumer is still likely to be shopping the store on their mobile device or seeking to contact customer service, regardless of whether they set foot in a store.

Also, with all the data that's out there, we're starting to see retailers serve up more personalized offers and promotions to consumers. We're starting to move past the days of a blanket 50 or 30 percent-off promotion to a time when retailers are tapping their data to better understand where and when they should be giving that discount. That's really changing the customer experience and the retailer mindset.

Last, for retailers on the back end, technology is feeding into inventory management and visibility across channels. Historically, the store business was separate from e-commerce for most retailers. Now, that has really changed, and stores increasingly have a single view of their inventory. In fact, according to our latest research on online retailing, 21 percent of retailers said their top customer-facing in-store priority for 2018 was omnichannel fulfillment, like visibility into inventory and in-store pickup.

MORE FROM BIZTECH: Check out how retailers are gearing up for Cyber Monday!
BIZTECH:

What are the greatest challenges facing retailers today?

CULLEN: Keeping customer attention. The consumer today holds a lot of power and influence and they know they have a lot of choice — and they're not afraid to exercise it.

Personalization is one way retailers are seeking to engage consumers. Another is by enhancing the in-store experience via technology or in-store events that can give them more information on a brand or product. This is something we saw a lot of during the last holiday season.
BIZTECH:

How can retailers stay competitive, particularly around the Thanksgiving holiday season?

CULLEN: It's all about knowing and connecting with your customer so that, when they're browsing or buying, whether it's in-store online, they know you're in their consideration set. Smaller retailers often use their social platforms to connect with their specific community, and that's a great option.
BIZTECH:

Where might emerging technology — artificial intelligence, blockchain, machine learning — help meet some of the challenges retailers face today?

CULLEN: Emerging technology — automation and artificial intelligence in particular — will really impact every point of retail, from product design and sourcing to inventory management and warehousing, all the way to the customer experience with personalization and engagement.

We're at an exciting point. A lot of retailers have been building up their understanding and capabilities and are just now starting to really use these technologies and see the impact they can have. But it is hard and expensive to invest in all emerging technologies; it's about choosing the issues that are most important and adapting the type of technology that can solve that issue or to grow engagement and efficiency.

Eva-Katalin/Getty Images
More On