Cisco Live 2013: Cool Tech for the Cool Crowd [Photos]
Attendees went wild for the new tech unveiled at Cisco Live in Orlando, Fla.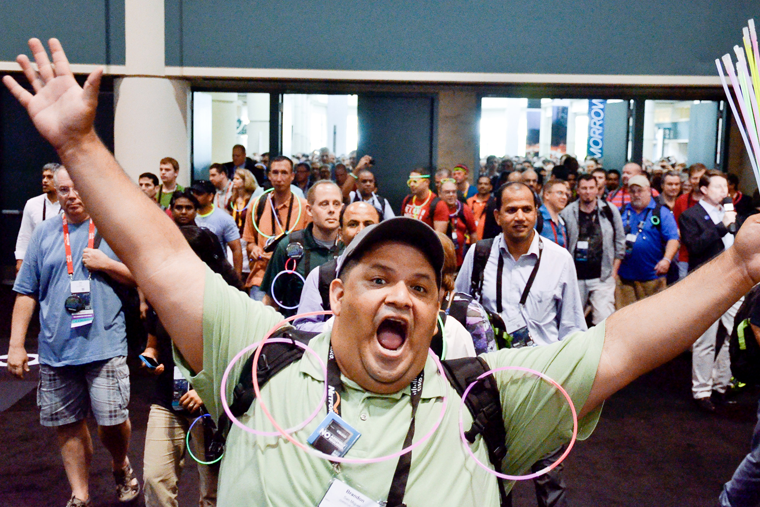 If you asked people where the happiest place on Earth is, many of them might say it's somewhere in Orlando, Fla. While you might assume the place people are talking about is Disney World, if you're talking to an IT professional, they might have The World of Solutions at Cisco Live! in mind.
Don't believe me? Just look at those smiling faces above.
The networking company unveiled brand-new switches in its Catalyst line and demoed its enterprise-ready collaboration tools.
CDW brought its West Coast Customs-outfitted Technoliner to the showfloor and CDW Solution Architect Nacho Vega spoke with Cisco experts about the latest gadgets the company unveiled at the show.
Check out some of the action from Cisco Live below
Lauren McCadney
More On