Meet Me in St. Louis: Why Startups Should Consider Setting Up Shop in the STL [#Infographic]
Watch out Silicon Valley, there's a new tech town that comes complete with educated workers and lower corporate taxes.
Close your eyes and imagine a city to house your business that boasts a high percentage of happy, college-educated young people and a low corporate sales tax. Now open your eyes and start packing your bags because that city already exists and it's called St. Louis.
A new infographic from the IT Entrepreneur Network (ITEN), an initiative of Innovate St. Louis, explains why startups should consider setting up shop in the city known as the "Gateway to the West."
Business owners in St. Louis enjoy a cost of living significantly lower than those in other popular tech cities such Sunnyvale, Calif., and Boston. If that doesn't make you want to book a flight to the STL, then maybe this will: The cost of living in New York City is 145.67 percent higher than the cost of living in St. Louis.
Sure, the average developer in St. Louis makes less than the average developer in New York City, but something has to make up for the high cost of living in the Big Apple.
Your business wouldn't be the lone startup in the STL: St. Louis' T-REx Building currently houses 40 startup companies. In fact, 96 percent of employees who work in downtown St. Louis rate the city as a good or great place to work. Maybe that's how St. Louis became known as the "Happiest City in America for Job-Seeking College Grads."
St. Louis is more than just a "Gateway to the West" for tech startups. It is now a destination. Before you start packing your bags, check out the full infographic below.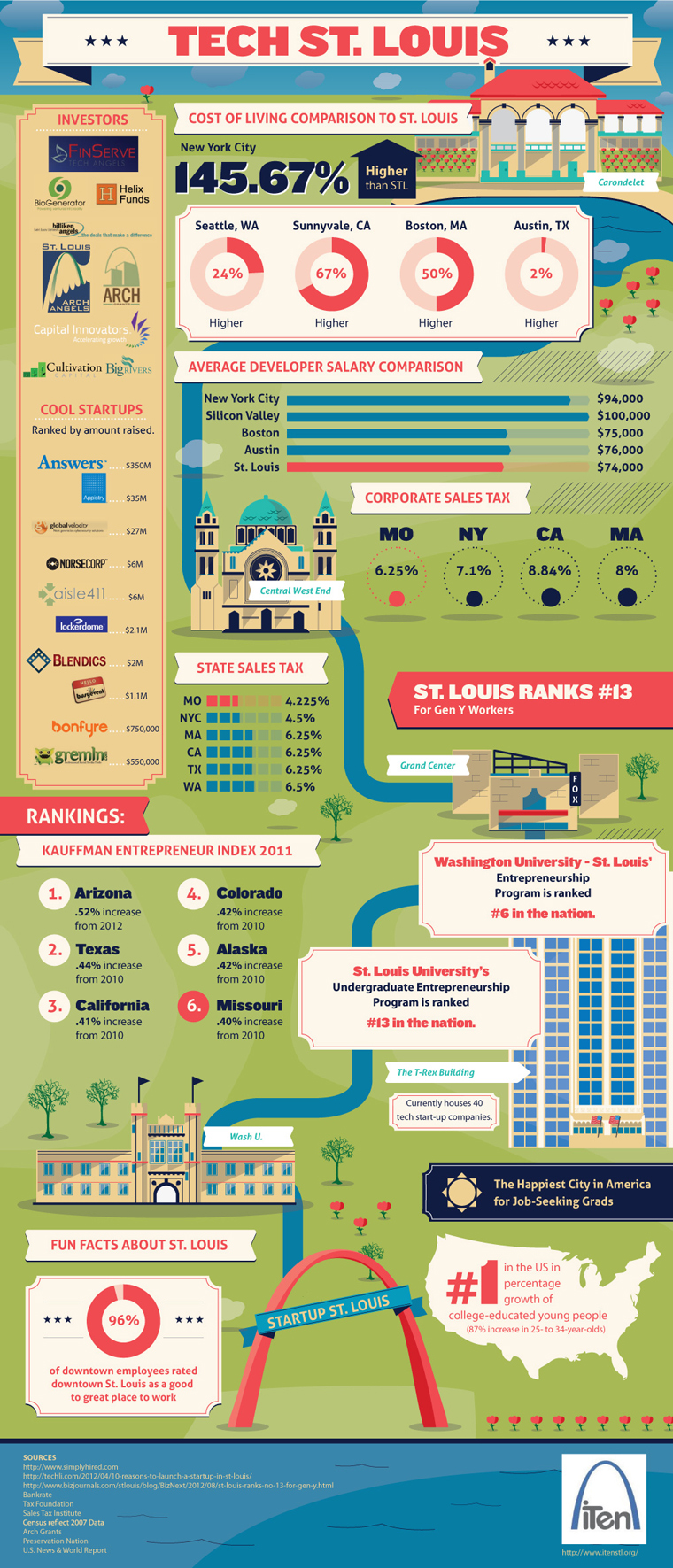 textfield
More On