Back Your Way Up to Full Disaster Recovery with the Cloud
Feeling under the weather when it comes to disaster recovery? Three businesses tap into hybrid cloud strategies to keep their systems and data healthy.
Within many C-suite offices, the mere mention of disaster recovery conjures up images of arduous data restoration in the aftermath of devastation wrought by tornados, hurricanes and floods.
Ironically, this perception can hinder DR planning if senior management becomes so focused on severe weather and other natural events that they overlook everyday threats that can bring systems — and businesses — to a complete standstill.
As a result, even some large businesses have ineffective or, worse, no documented DR strategies in place. So where does that leave small and midsized businesses?
In an ­ever-improving position, actually — with a growing number of cloud backup and recovery options at their disposal. Options range from plain-vanilla online backup to managed services, including disaster recovery. Ideally, experts suggest, small businesses should take a hybrid approach, backing up all data, app­lications and servers both locally and off-premises in the cloud.

Combining local with cloud backup is a smart business practice, enabled by appliances that run on-premises to facilitate the hybrid process, says Dave Simpson, senior analyst at 451 Research.
"If you have a server failure rather than a site failure, you can recover locally, and that's always faster," Simpson says. "This hybrid approach covers most disasters, as it's typically not a bomb or a flood that causes service disruptions."
Businesses can mix and match backup tools and options with myriad cloud services. IT teams can scale tools and use their cloud arrangements to expand storage as necessary while also providing resiliency, Simpson notes.
That's the approach taken by Vernis & Bowling, a Florida-based law firm, with 16 offices across the Southeast U.S.
51%
Percentage of IT pros who cited more frequent backups as the reason they incorporate public-cloud services in their DR strategies
SOURCE: Forrester Consulting, "Cloud Backup and Disaster Recovery Meets Next-Generation Database Demands," March 2014
Wilma's Wakeup CALL
"When you're based in the Southeast, you never know what might bring operations down," says IT Director John Klarmann, whose staff of four supports 350 employees. "It can be anything from a brief power outage or employee error to fire or water damage caused by tornados or hurricanes." The power outage caused by 2005's Hurricane Wilma, which struck around the time Klarmann was hired, took the network offline for several days.
"We back up servers locally, but we also needed something offsite to ensure full disaster recovery," he says.
The team uses Veeam Backup & Replication Enterprise Plus to cross-replicate virtual servers running accounting software in Miami and Palm Beach. This provides some recovery assurance, but the sites are too close in proximity for high-availability protection. Following an extensive review process, Klarmann chose Barracuda Backup from Barracuda Networks to supplement his local virtualized replication.
The automated backup process in place at Vernis & Bowling is multi­layered. A workgroup solution locally backs up the server at each site to its own external hard drive for rapid restoration. Then, a Barracuda agent on each local server backs up all changed files to the network-attached storage system at the Miami site, where the Barracuda appliance runs. When that process is complete, the appliance, whose software incorporates 256-bit AES encryption, backs up everything to the Barracuda Cloud.
For data protection, Barracuda operates redundant, geographically dispersed data centers. Other services in place to provide business continuity assurance include overnight appliance replacement as well as a LiveBoot option. If virtual servers fail, IT staff can boot them through Barracuda and run them as if they were live on-premises.
"If our data center goes down and the appliance is damaged, or it just needs general repairs, Barracuda ensures we will have a new unit with all our data on it the next business day," Klarmann says.
Given the sensitivity of Vernis & Bowling's legal files, the IT team does full server backups so that it can quickly provide access to lost or corrupted files and perform complete bare-metal restores if necessary. The only servers the firm doesn't run on-premises are email servers, which they colocate with Rackspace.
"The lifeblood of a law office is communication, and today, communications throughout the court system are done through email," Klarmann says. "We keep that offsite because tens of thousands of emails flow through our offices daily. We can't afford any downtime."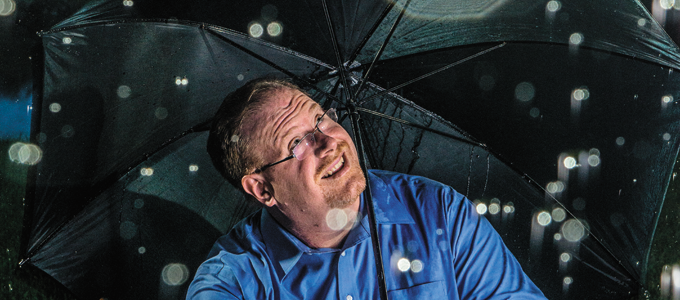 A Dose of DR
With years of experience managing IT operations, Ken Johnson "learned the hard way that backup isn't something you take lightly." When he joined the Rose City Urgent Care and Medical Practice as IT director two years ago, his first task was to map the Portland, Ore., startup's IT topology.
"I knew the kind of system we needed because I'd dealt with crashes where I had to go through tapes to restore data, and I wasn't going there again," says Johnson, who has since become part-owner of the practice, which has 50 employees in four offices.
Johnson wanted a solution that was cost-effective but also robust. He considered optical jukeboxes, "but the initial cost outlay for a hard solution was ludicrous, exceeding the cost of my servers and entire infrastructure."
After researching cloud options for offsite backup, he chose Carbonite Server, which also met his need for a service compliant with the Health Insurance Portability and Accountability Act. For local backup, he uses the folder redirection option in the Windows Server 2012 machines in each office to store files from client devices in a single share and then backs up the servers to the Carbonite cloud.
"I'm a huge fan of Carbonite because I've already recovered from two major crashes through a simple click-and-restore process," Johnson says. "In terms of cost and the lean infrastructure we can run, the return on investment of cloud solutions is beautiful."
Confidence Builder
For its part, Garrand, a marketing and ad agency in Portland, Maine, opted to deploy a cloud-based enterprise backup tool. The solution backs up the firm's business data and creative files to a 12-terabyte server array onsite. As soon as the local process completes, the data then replicates in a private cloud hosted on an offsite server in another Garrand office.
"Every 15 minutes, any changes to data on all our servers and workstations are automatically backed up locally and then offsite," says Bill Smith, a consultant who manages Garrand's IT operations. The cloud solution "is multidestination, and that's a very powerful feature. You can back up locally onsite, offsite in your own private cloud or in the solution's public cloud."
An automated backup process is a major improvement over Garrand's earlier approach, Smith says. Previously, at the end of each week, managers took turns toting home the hard drive storing that week's data. They swapped that drive with the one holding even older data, and then repeated the process.
"It was a pain because the swap-outs were not only error-prone, but if we did suffer a failure, the most recent data was a week old," Smith says.
Smith works closely with Garrand CFO Susan Brown, who handles some backup administration tasks, including onboarding new notebooks to ensure they automatically back up regardless of employee location and monitoring endpoint status through the software's management console.
"Backup might not be glamorous, but it's critical," Brown says. More and more clients "want us to specify in contracts how we protect their data. I think it's smart on their part, and we're proud to show them what we have in place to ensure all data is secure and available."
Josh Ritchie